300+ Doctors & Registered Nurses

Over 180 clinics globally

Complimentary consultations

Skin tailored to you
The treatment that has been missing from your skin routine
Boost the results of your Skin Treatment with our new tailored Hydrojelly™ Mask Duos. An electrolyte-infused mask and serum combination helps restores moisture levels and soothes the skin, making it the perfect companion to our treatments.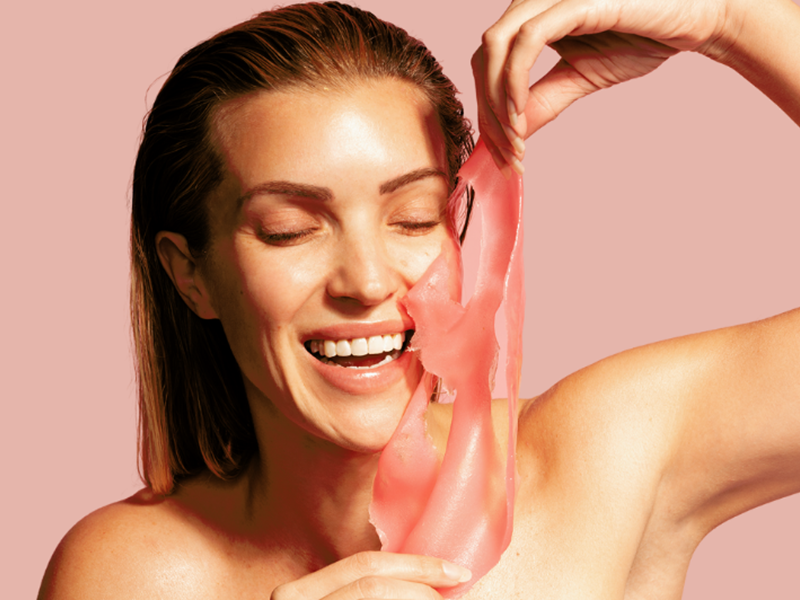 About Hydrojelly™ Masks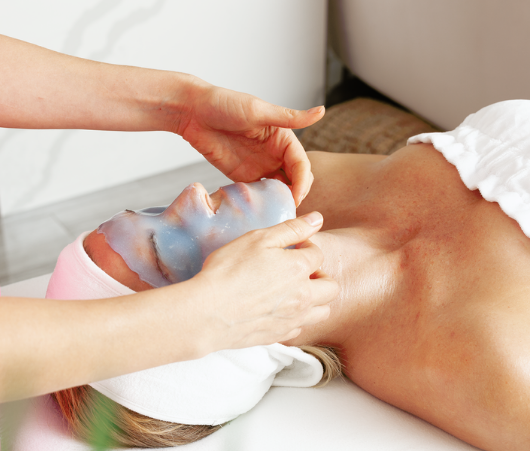 The Hydrojelly™ Mask Duo is a new generation peel-off jelly mask boosted with electrolyte technology, pure algae, and skin-boosting actives. The Hydrojelly™ mask duo:
rebalances the skin's pH
restores moisture levels
cools and soothes the skin, making it the perfect companion to our treatments.
The Hydrojelly™ Mask Duo combines a tailored serum and mask to target your specific skin concern and deliver immediate results. With 5 types of masks and 4 serum options, we can offer 6 tailored treatment combinations which our experienced Therapist will tailor to your specific skin concerns, choose from Correcting, Brightening, Calming, Purifying, Anti-Ageing, or Hydration.
Packed with powerful skincare nutrients, the Hydrojelly™ Mask Duos work best following our Microdermabrasion treatments and AHA Enzymatic Peel to instantly cool and soothe skin. This treatment helps to lock in moisture for a longer-lasting glowing complexion and boosted results.


Anti-Ageing Hydrojelly™ Mask Duo
The Vampire PPLA Infusion mask increases skin's natural renewal process to visibly increase density and elasticity. Combined with a Collagen serum, this treatment leaves skin looking firmer, plumper, and younger.

Brightening Hydrojelly™ Mask Duo
The Brightening Complex mask reduces unwanted pigmentation to brighten the overall complexion and illuminate skin to reveal a subtle glow. Combined with a Vitamin C serum, this treatment protects the skin against UV-induced damage.

Calming Hydrojelly™ Mask Duo
The Hyaluronic Acid mask hydrates skin by improving the skin's barrier function to retain moisture. Combined with a Ceramide serum, this treatment calms signs of sensitivity and improves skin's texture and suppleness. Perfect for treating Rosacea.


Correcting Hydrojelly™ Mask Duo
The Alpha Arbutin mask brightens dark spots, reduces the appearance of acne scars, and helps even out skin tone. Combined with an O₂ serum this treatment stimulates the skin's natural healing function, for brighter healthier skin.


Hydrating Hydrojelly™ Mask Duo
This treatment can be tailored for either dry or dehydrated skin. The Hyaluronic Acid mask hydrates skin by improving the skin's barrier function for superior retain moisture. The combination of an O₂ serum and Ceramide serum helps form a protective layer that plumps the skin to leave it feeling fresh and radiant.


Purifying Hydrojelly™ Mask Duo
The Purifying Active Charcoal mask helps to combat breakouts by dissolving the impurities that clog pores and cause blemishes and congestions. This ultra-purifying mask combined with an O₂ serum deeply cleans to visibly reduce pores and clarify the complexion.
Preparation and aftercare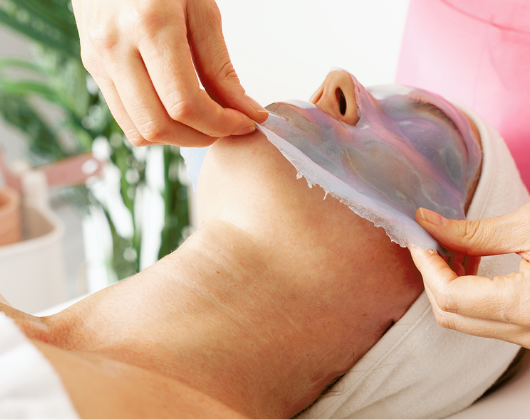 Firstly, the serum is applied to the skin followed by the mask. Hydrojelly™ masks are powder-based masks, activated by purified water.

Once applied, the mask then solidifies creating a unique vacuum seal allowing your skin to fully absorb all the powerful nutrients.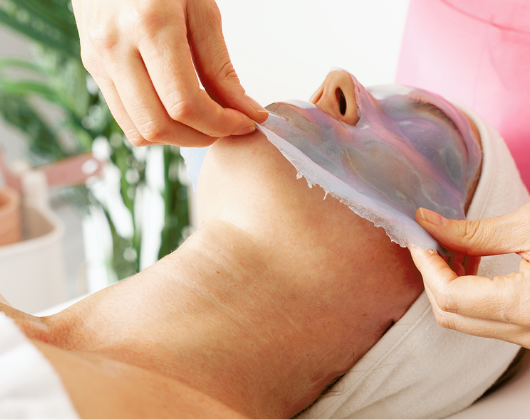 You must wait 48 hours after laser treatments or any other heat-based treatments.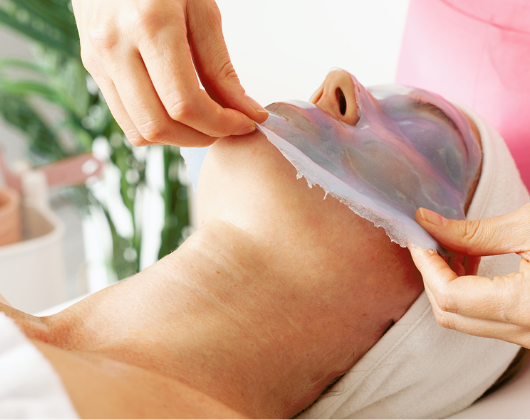 Hydrojelly™ Mask Duo treatments are gentle to the skin and will not cause any sensitivities. Maintain skin's hydration with daily mositurising, we recommend using either: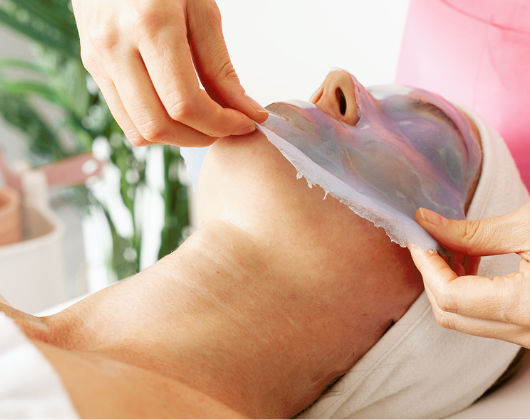 For best results the Hydrojelly™ Mask Duo works best following our Microdermabrasion treatments and AHA Enzymatic Peel.
If you have a special event coming up, we recommend treatments two weeks out, with one treatment in the first week and the second, 1-2 days before the event.


Safety & Technology
Using advanced technology and high-performance cosmeceutical skincare products our team highly-skilled team of Therapists is experienced in delivering best-in-class results.
Experienced Team
Our highly-skilled and experienced team of Therapists are trained in the latest technology and operate the safest machinery.
Best Results
Whatever your skin concern, we have the experience, knowledge, and professional Skin Treatments to deliver the best results tailored to your skin goals.
Book in a complimentary consultation
Get that glow. Professional Skin Treatments tailored to you.
Our highly-trained team of Therapists can help identify your concerns and tailor a treatment plan based on your skin goals.
BOOK NOW
What our customers are saying
"...Would recommend it to anyone out there that is looking for some guidance and simple steps to better their regimes to get the best out of the amazing part of our body that is skin!"
Carla
"I am already noticing a big difference in my skin and am excited to see the end results."
K.G.
"I've had Microdermabrasion and LED Light Therapy and my skin loves it. It looks more plumped and it's glowing. I look forward to my next visit. Thank you for taking care of my skin."
Mrs. Santos
"I've had marked results & the dark sunspots on my face that were causing great embarrassment have gently been removed and I've had no other issues with any of the treatments at all. I absolutely recommend giving Laser Clinics a go!"
Josie Schipper
"Very happy with my results. After only one visit, my skin is already looking and feeling more plump and healthy. The service I received was also very good; the girls made me feel super comfortable and cared for. Would definitely go back again."
Olivia Watson
"As always a lovely experience and my skin has never looked better. Love this clinic!"
Cindy Grech
"My skin has never felt better with the skin peel accelerator + LED light. I have far less breakouts and my skin is smoother than ever. "
Jess
Frequently Asked Questions