200+ Doctors & Registered Nurses

Over 165 clinics globally

Complimentary consultations

Skin tailored to you
Tighten without surgery
Improve your skin's elasticity and promotes the production of collagen with our Skin Tightening treatments. Your skin will feel firm and taut, and lines will be reduced.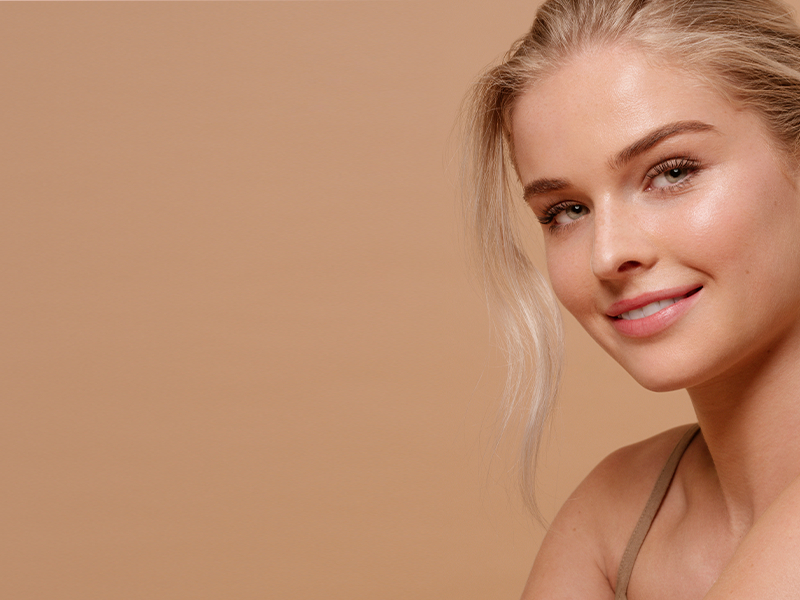 About Skin Tightening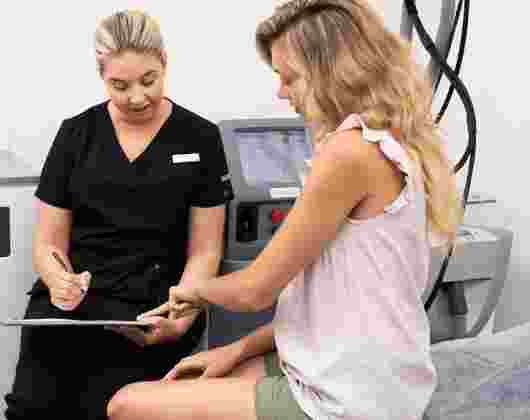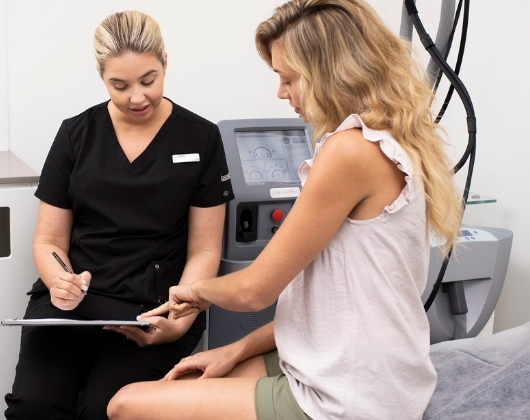 Laser Skin Tightening uses leading laser technology to heat the skin surface to 41 degrees - 65 degrees underneath the skin in the epidermis/dermis layer to promote collagen production. The heat will then metabolise unhealthy fibres and cells causing stimulation to the fibroblast cells (these produce collagen and elastin fibres). This process works to smooth fine lines, wrinkles and improve the overall texture of the skin. Laser Skin Tightening can be used in any area where there is a loss of collagen.
The procedure is quick and comfortable, with minimal downtime.
Preparation and aftercare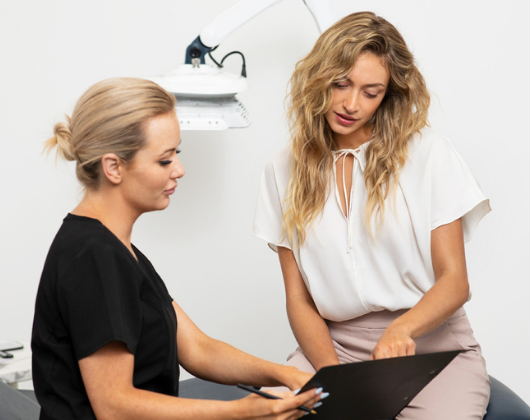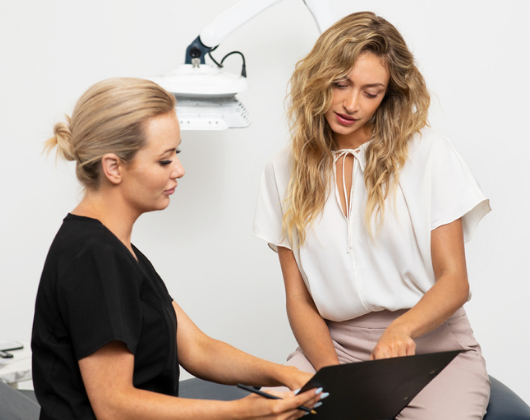 2 weeks prior to treatment:
No direct sun exposure and daily use of skinstitut Age Defence SPF 50+.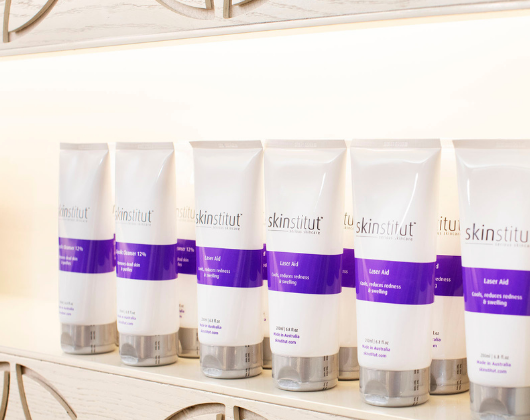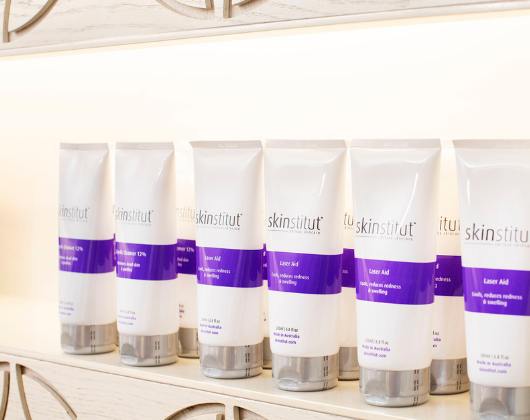 Redness and heat in the skin normally subside within 3-4 hours. Post-treatment, it's important to keep the skin cool, calm, and hydrated.
Immediately after treatment
- Avoid direct sun exposure, always protect the skin with a high-quality sunscreen like the skinstitut Age Defence 50+
- Avoid exercise, and heat on the treated area (hot showers, saunas)
- Follow the aftercare directions. The skinsitut Skin Tightening post-treatment pack is recommended. It includes the skinstitut Gentle Cleanser, Enzymatic Micro Peel, Multi-Active Mist, Rejuvenate 15, and Age Defence SPF 50+.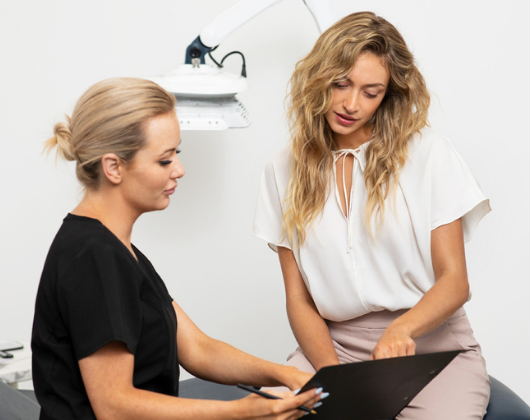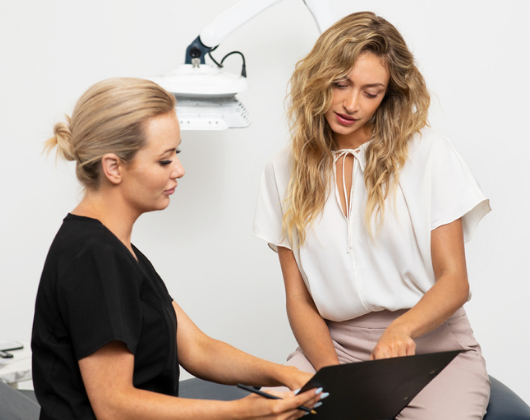 For optimum results, we recommend 6 treatments at fortnightly or monthly intervals.
Team Skin Tightening with a Yellow LED Light Therapy treatment. The Yellow LED Light Therapy treatment will maximise your treatment results.
Top tip:
Step up to Skin Needling. This will compliment your Skin Tightening treatments by stimulating the production of your collagen to create smoother, healthier skin.


Safety & Technology
Using advanced technology and high-performance cosmeceutical skincare products our team highly-skilled team of Therapists is experienced in delivering best-in-class results.
Experienced Team
Our highly-skilled and experienced team of Therapists are trained in the latest technology and operate the safest machinery.
Real Results
Whatever your skin concern, we have the experience, knowledge, and professional Skin Treatments to deliver the best results tailored to your skin goals.
What our customers are saying
"...Would recommend it to anyone out there that is looking for some guidance and simple steps to better their regimes to get the best out of the amazing part of our body that is skin!"
Carla
"I am already noticing a big difference in my skin and am excited to see the end results."
K.G.
"I've had Microdermabrasion and LED Light Therapy and my skin loves it. It looks more plumped and it's glowing. I look forward to my next visit. Thank you for taking care of my skin."
Mrs. Santos
"I've had marked results & the dark sunspots on my face that were causing great embarrassment have gently been removed and I've had no other issues with any of the treatments at all. I absolutely recommend giving Laser Clinics a go!"
Josie Schipper
"Very happy with my results. After only one visit, my skin is already looking and feeling more plump and healthy. The service I received was also very good; the girls made me feel super comfortable and cared for. Would definitely go back again."
Olivia Watson
"As always a lovely experience and my skin has never looked better. Love this clinic!"
Cindy Grech
"My skin has never felt better with the skin peel accelerator + LED light. I have far less breakouts and my skin is smoother than ever. "
Jess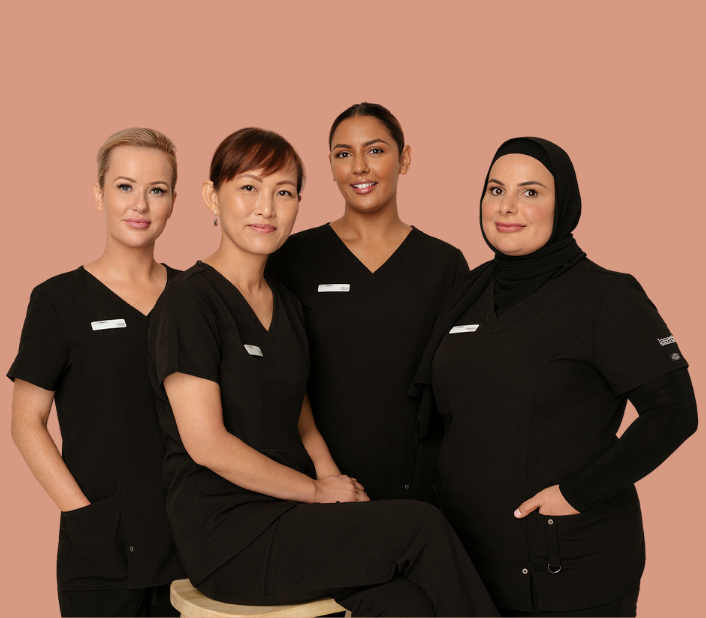 Book in a complimentary consultation
Get that glow. Professional Skin Treatments tailored to you.
Our highly-trained team of Therapists can help identify your concerns and tailor a treatment plan based on your skin goals.
BOOK NOW
Frequently Asked Questions
How does skin tightening work?

Laser Skin Tightening is designed to stimulate dermal collagen production and help with the regeneration of damaged skin cells. Skin tightening works on both Type 1 + Type 3 collagen which is a fibrous protein, found in the extra cellular matrix (Dermis). This treatment involves heat energy being delivered into the skin to penetrate deep down whilst protecting the upper visible layers and keeping them intact. It does this by deep thermal effect within the dermis causing collagen contracture and denaturation. This will then induce growth factors and stimulate new collagen synthesis which will then replace the old collagen with new fibres that are more compact and organized to give a less wrinkled appearance. Results are seen 3 months post treatments.

How do I know what skin treatment is right for me?

Everyone's skin is different and everyone will have different skin goals. At Laser Clinics, we truly love educating people about their skin. That's why we offer FREE consultations to give you access to highly trained Skin Therapists that will arm you with all the information you need about the treatments that are best suited to you. And, through a personalised treatment plan, we'll work together to help you achieve glowing skin. Our consultations are no obligation. So what have you got to lose?