300+ Doctors & Registered Nurses

Over 180 clinics globally

Complimentary consultations

Skin tailored to you
Celebrate your skin at its best
A scientifically proven technology that reduces inflammation, Kleresca® increases the build-up of collagen and normalises activity with high safety and efficacy.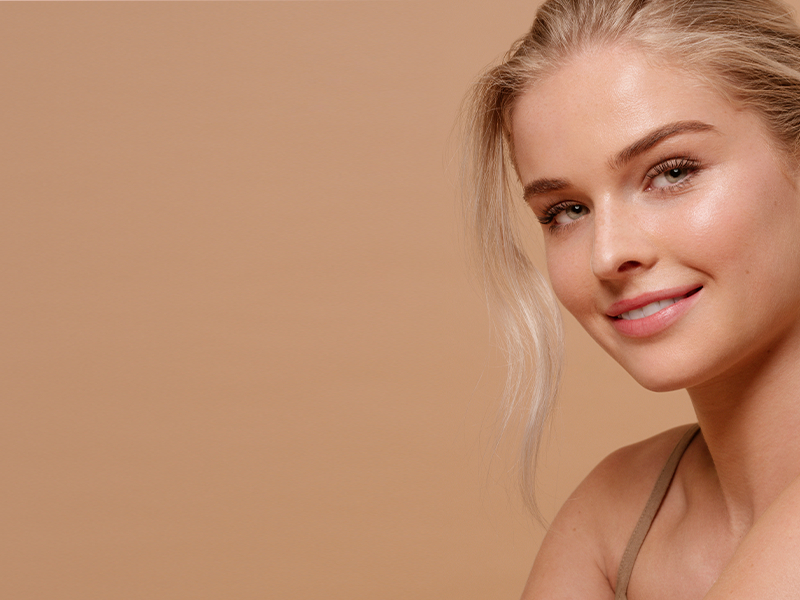 About Kleresca®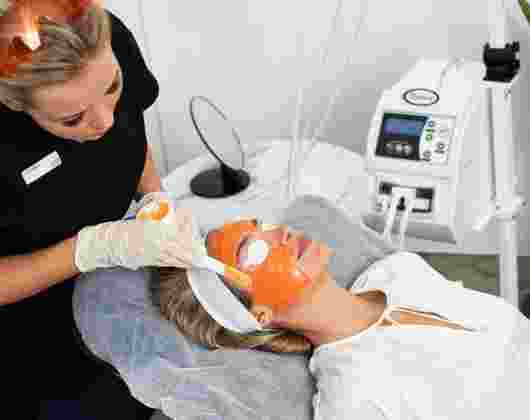 Previously only available at Dermatologists, Kleresca® creates fluorescent light energy to heal your skin at a cellular level[1]. This non-invasive, scientifically documented technology delivers long-lasting clinic results with little to no downtime[1].
Kleresca® is a non-invasive, biophotonic treatment that uses fluorescent light energy (FLE) to stimulate the skin's repair mechanisms by penetrating the different layers of the skin.

Inspired by photosynthesis, this innovative treatment involves the interaction between Kleresca® Light Therapy and a specifically designed gel. The chromophores in the gel convert the Kleresca® Light into fluorescent light energy which penetrates the skin at a cellular level to activate the skin's healing responses.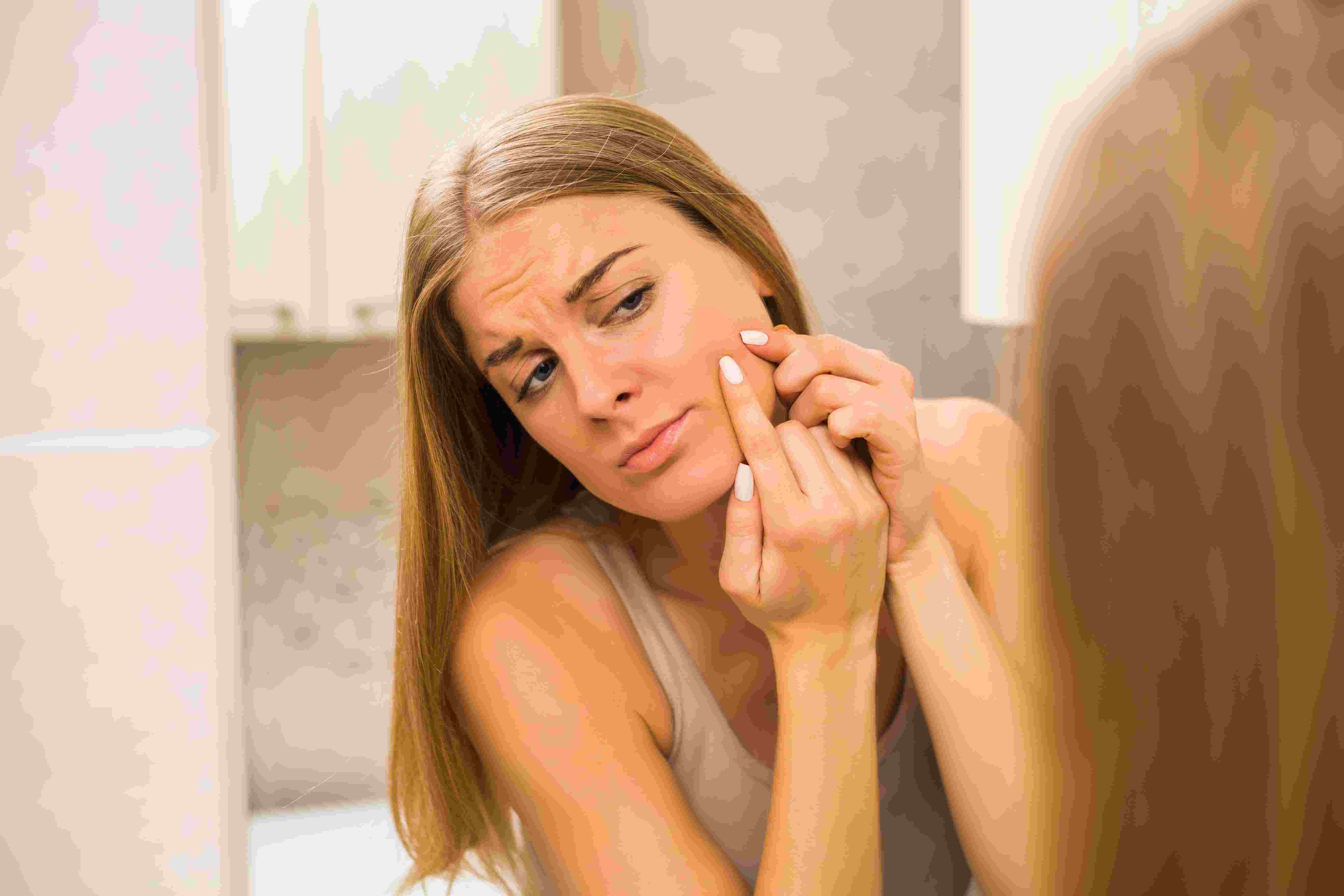 Discomfort

• • • • •

Downtime

Minimal

Pair With
A gentle, non-systemic alternative to drugs and invasive procedures, Kleresca® Acne Treatment is painless and provides high efficacy and safety, stimulating the skin's own repair mechanisms. The result is a reduction in pimples, redness, and painful, inflamed areas leaving your skin balanced, de-stressed, and smooth. We recommend an initial package of 12 treatments.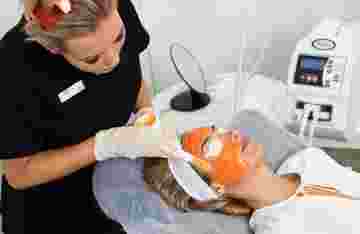 Discomfort

• • • • •

Downtime

Minimal

Pair With
Kleresca® Rejuvenation Treatment naturally improves your complexion and skin texture, without causing trauma to the skin. Instead of targeting the surface layer of the skin, Kleresca® penetrates at a cellular level to induce collagen production by up to 400%[1], reduce pore size and fine lines, and improve overall skin texture and glow. We recommend a course of 4 or more treatments.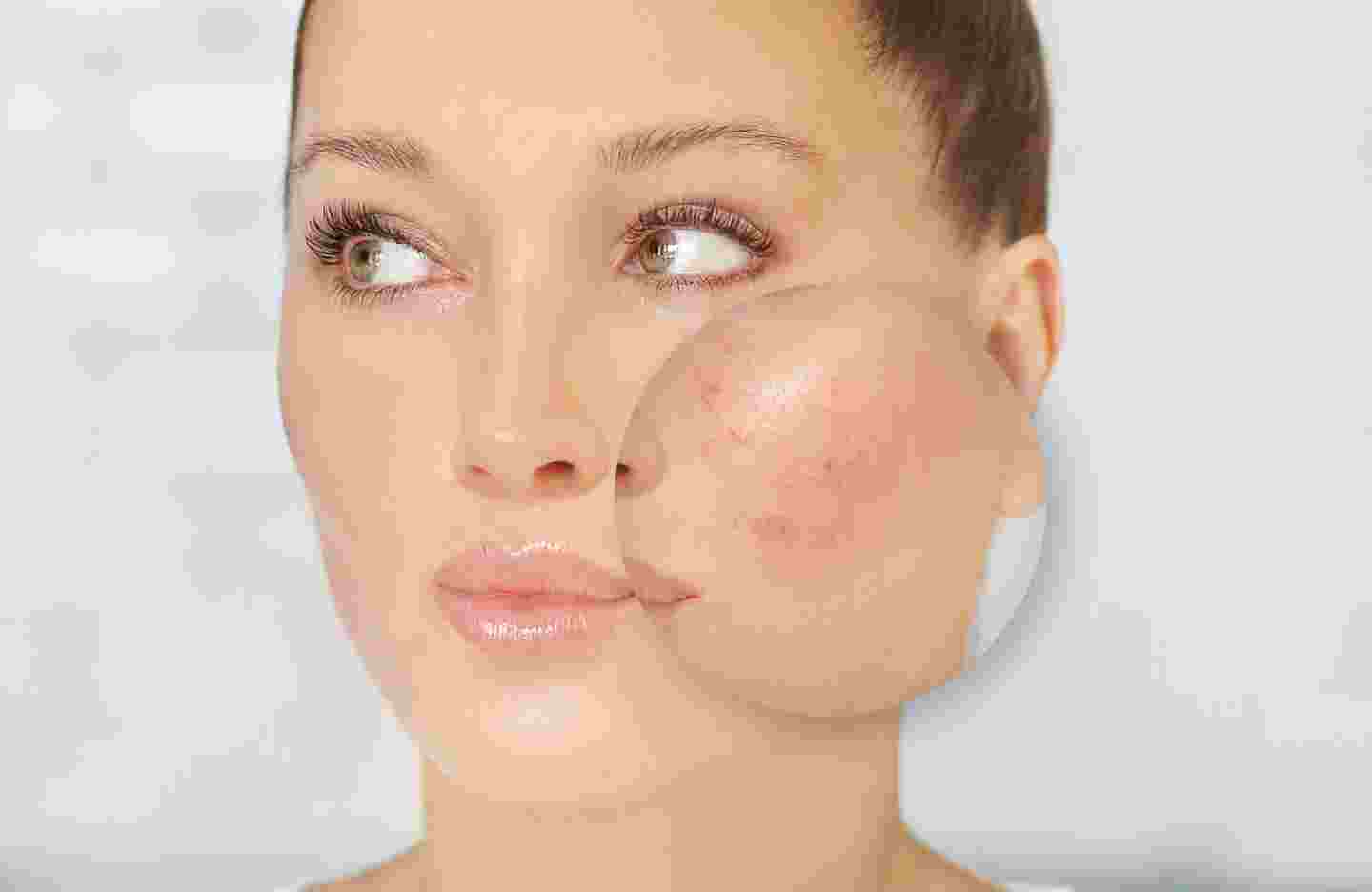 Discomfort

• • • • •

Downtime

Minimal

Pair With
Kleresca® Rosacea Treatment settles Rosacea subtypes 1, 2 & 3. This unique treatment uses fluorescent light energy to effectively reduce the inflammation underlying rosacea, calming redness, acne rosacea, and skin changes. We recommend a course of 4-6 treatments.
Preparation and aftercare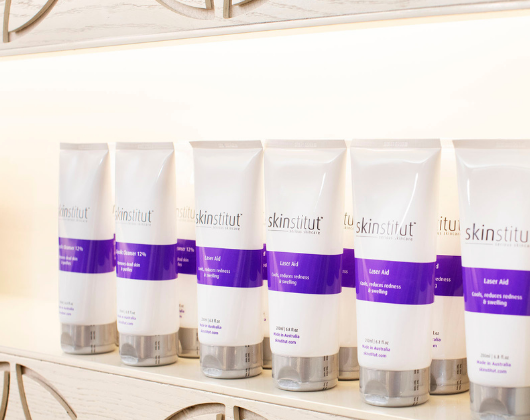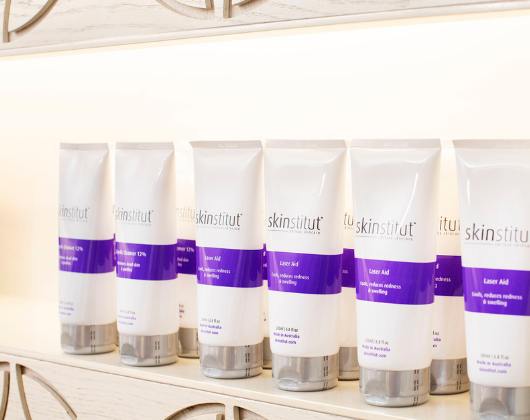 You need to avoid high-intensity products for 12 hours prior to your Kleresca® treatment. These include
Glycolic Cleanser 12%
L-Lactic Cleanser
Glycolic Scrub 14%
Even Blend Serum
Vitamin C 100%
Retinol Serum
Any other skincare product that contains alpha or beta hydroxy acids and retinol.
Remember to avoid excessive sun exposure prior to your treatment.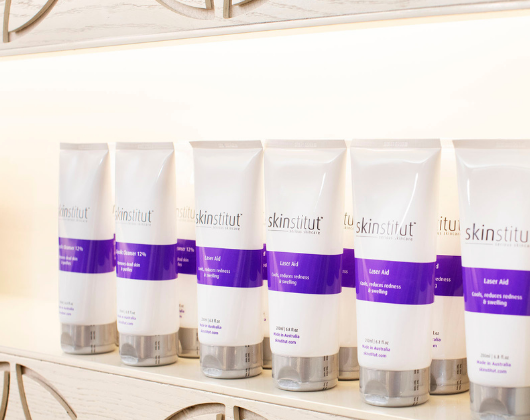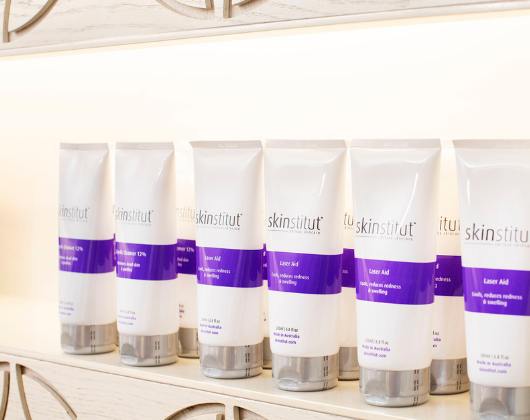 Following your treatment it is important you avoid excessive sun exposure and continue to wear your broad-spectrum SPF50+ (Skinstitut Age Defence SFP50+).

Depending on your condition treated your therapist will tailor your home care regime to ensure you achieve a better result from your treatments. Please follow the product prescription provided by your therapist.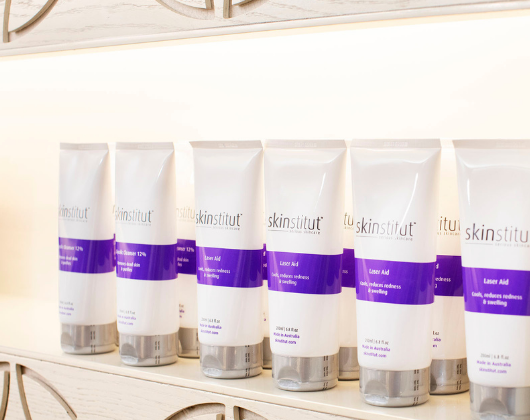 Kleresca offers long-lasting results across Acne, Rosacea, and Rejuvenation treatments. You can expect to enjoy your results 6 months to 1-year post-treatment.


Kleresca® Acne Treatment
We recommend an initial package of 12 treatments. Clinical trials show best results are two treatments per week for six weeks (a full course is 12 treatments), but we are able to 'stack' treatments and administer two treatments - one after the other, on the same day, therefore only needing one treatment per week
Kleresca® Rejuvenation Treatment
We recommend a course of 4 or more treatments.
Kleresca® Rosacea Treatment
We recommend a course of 4-6 treatments.
To learn more about the Skinstitut™ range and why it is the #1 choice for at-home care to support, soothe, and heal post-treatment skin, click HERE.
Acne, Rosacea and Skin Rejuvenation with Dermatologist grade technology.
Find out more about how Kleresca® can address Acne, Rosacea and improve the quality of your skin.
Tailored Skin Results
Over a half a million treatments have been performed by our highly trained therapists..
Kleresca® Pricing
Complimentary consultations may be required for new customers with some treatments.
If you are a new client to a treatment, please 'Book a Complimentary Consultation' prior to purchase.


Safety & Technology
Using advanced technology and high-performance cosmeceutical skincare products our team highly-skilled team of Therapists is experienced in delivering best-in-class results.
Experienced Team
Our highly-skilled and experienced team of Therapists are trained in the latest technology and operate the safest machinery.
Best Results
Whatever your skin concern, we have the experience, knowledge, and professional Skin Treatments to deliver the best results tailored to your skin goals.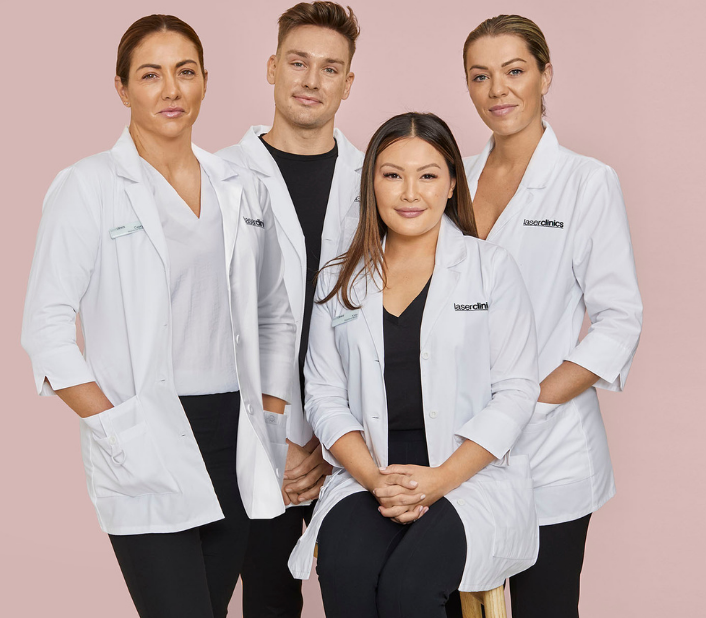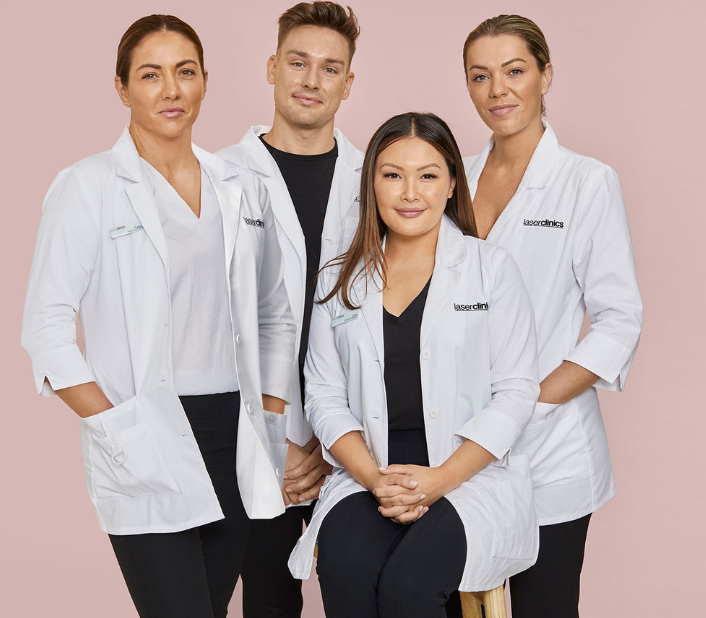 Book in a complimentary consultation
Get that glow. Professional Skin Treatments tailored to you.
Our highly-trained team of Therapists can help identify your concerns and tailor a treatment plan based on your skin goals.
BOOK NOW
What our customers are saying
"...Would recommend it to anyone out there that is looking for some guidance and simple steps to better their regimes to get the best out of the amazing part of our body that is skin!"
Carla
"I am already noticing a big difference in my skin and am excited to see the end results."
K.G.
"I've had Microdermabrasion and LED Light Therapy and my skin loves it. It looks more plumped and it's glowing. I look forward to my next visit. Thank you for taking care of my skin."
Mrs. Santos
"I've had marked results & the dark sunspots on my face that were causing great embarrassment have gently been removed and I've had no other issues with any of the treatments at all. I absolutely recommend giving Laser Clinics a go!"
Josie Schipper
"Very happy with my results. After only one visit, my skin is already looking and feeling more plump and healthy. The service I received was also very good; the girls made me feel super comfortable and cared for. Would definitely go back again."
Olivia Watson
"As always a lovely experience and my skin has never looked better. Love this clinic!"
Cindy Grech
"My skin has never felt better with the skin peel accelerator + LED light. I have far less breakouts and my skin is smoother than ever. "
Jess
Frequently Asked Questions
Before & After results achieved after a full course of recommended treatments. Individual
results may vary. Always consult your skin therapist for the appropriate treatment plan.
[1] Medical reference from Kleresca® Clinic Trials. Reference list:
1. Nielsen, Schoedt & Bak-Christensen. Clinical Evaluation – Kleresca® Biophotonic Treatments. 2017. Kleresca® Data on File
2. Jalili, A. 2018. Chromophore gel-assisted phototherapy. A novel and promising photobiomodulation therapy for facial inflammatory skin diseases and skin aging. J Ästhet Chir. 2018. Early online 20 February
3. Antoniou, C. et al. 2016. A multicenter, randomized, split-face clinical trial evaluating the efficacy and safety of chromophore gel-assisted blue light phototherapy for the treatment of acne. Int J Dermatol; 55: 1321 – 1328
4. Nikolis, A. et al. 2018. An extension of a multicentre, randomized, split-face clinical trial evaluating the efficacy and safety of chromophore gel-assisted blue light phototherapy for the treatment of acne. Int J Dermatol. 57(1):94-103
5. Nikolis, A. et al. 2016. A randomized, placebo-controlled, single-blinded, split-faced clinical trial evaluating the efficacy and safety of KLOX-001 gel formulation with KLOX light-emitting diode light on facial rejuvenation. Clin Cosmet Investig Dermatol. 13;9:115-25
6. Braun, S.A.& Gerber, P. A photoconverter-gel assisted blue light therapy for the treatment of rosacea. Int. J Dermatol. 2017, 56, 1489-1490.
7. Sannino, M. et al. A novel platform for treating rosacea subtypes 1, 2 and 3 using fluorescent light. Int J Dermatol 2018.