300+ Doctors & Registered Nurses

Over 180 clinics globally

Complimentary consultations

Skin tailored to you
Tighten and brighten your skin with Fractional RF
An effective combination of radiofrequency and micro-needling induces a powerful, natural healing response that stimulates skin tightening, cell regeneration, and collagen production.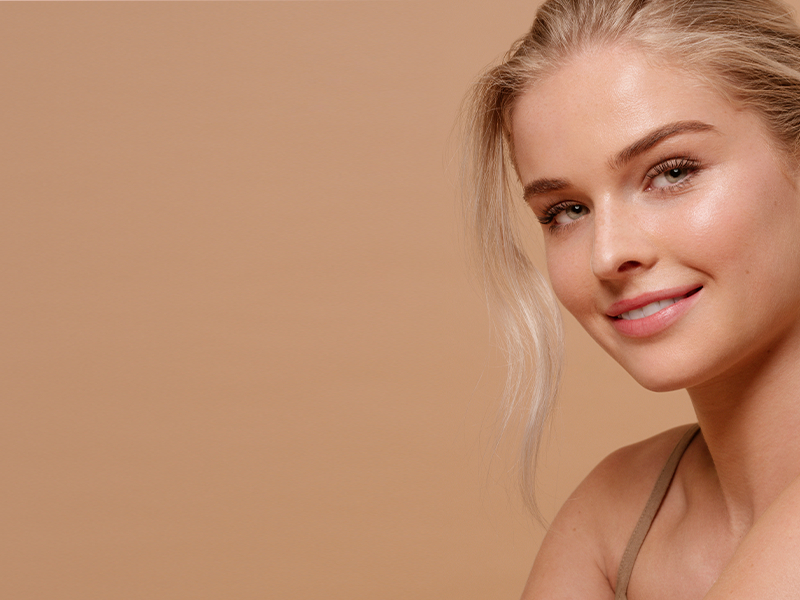 About Fractional RF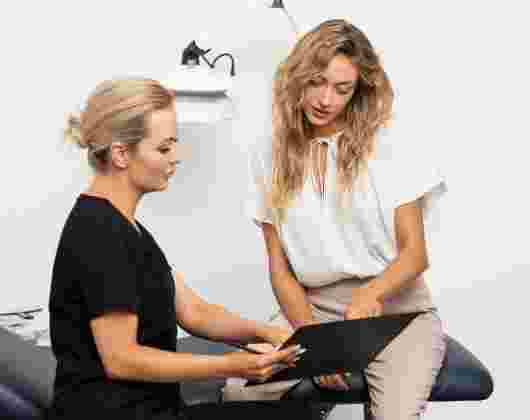 Fractional RF (Max RF) uses a combination of dermal stamping and radiofrequency. Dermal stamping is an organic way of rebuilding collagen and elastin. Radiofrequency uses low-level radio waves to cause a thermal reaction within the dermis. This heat metabolises unhealthy cells and fibres, in-turn causing stimulation to produce healthy new cells. The result is added structure, reduced pore size, reduced acne scarring, and overall skin rejuvenation.
Preparation and aftercare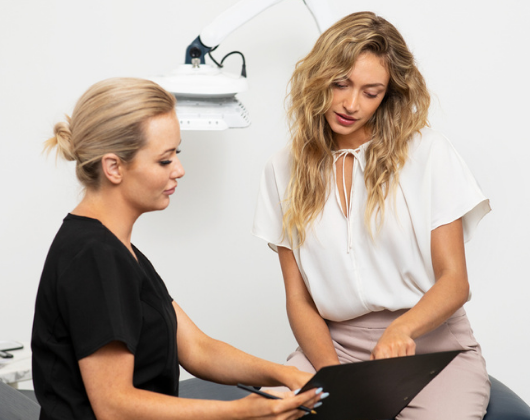 For clients with medium to dark skin tones, we recommend prepping the skin with a melanin inhibitor such as the skinstitut Even Blend serum. This will help reduce the risk of hyperpigmentation after the treatment.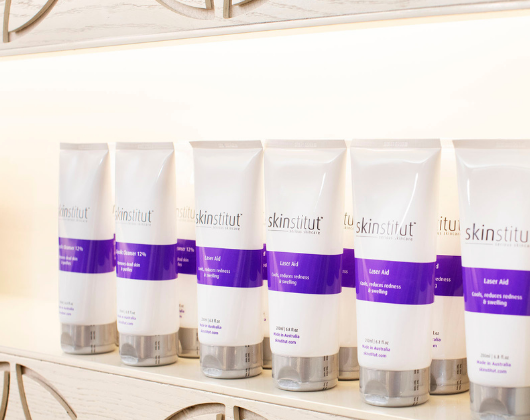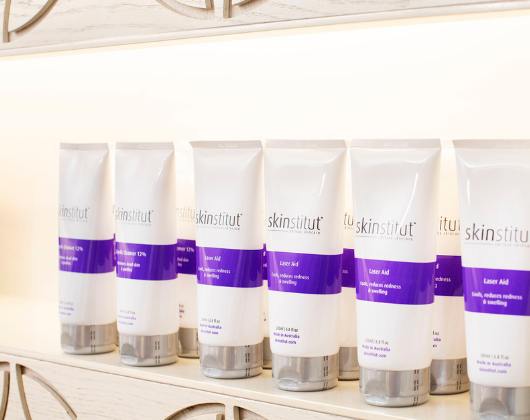 Use correct aftercare including gentle hydrating products such as the skinstitut Gentle Cleanser, Normal Moisturiser, Rejuvenate 15 serum (contains copper peptides which can help accelerate wound healing).
1-2 days post-treatment:
- Avoid excessive exercise
- Avoid heat (hot tubs, saunas, steam rooms)
- Avoid chlorinated pools
- Use skinstitut Rejuvenate 15 to repair the skin and encourage cellular regeneration. Apply 3-4 times daily in the first 24 hours.
- Use skinstitut Multi-Active Mist to cool and hydrate skin
- Avoid sun exposure at least 14 days prior to the treatment
- Do not pull or pick any loose skin after the treatment
3 days post-treatment:
- Avoid active ingredients
5 days post-treatment:
- Avoid exfoliating products
7 days post-treatment:
- Avoid Cosmetic Injectable treatments
3-week post-treatment:
- Avoid excess direct sun exposure or solarium use as this will increase the chance of developing pigmentation.
- No waxing or depilatory creams at least 14 days prior.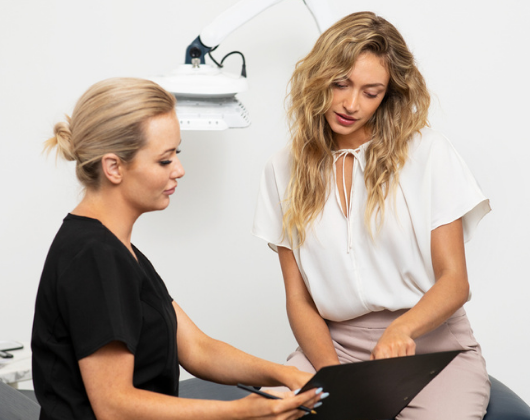 For optimum results, we recommend 6 Fractional RF treatments, spaced 4-6 weeks apart.
Top tip:
For optimum results, get a 5-Step Custom Microdermabrasion 2 weeks prior to professionally exfoliate the skin. You're then working with better skin quality for your Fractional RF treatment and will see better results. For the ultimate healthy glow, opt for a Yellow LED Light Therapy treatment immediately after your Fractional RF session.
Fractional RF Pricing
Complimentary consultations may be required for new customers with some treatments.
If you are a new client to a treatment, please 'Book a Complimentary Consultation' prior to purchase.


Safety & Technology
Using advanced technology and high-performance cosmeceutical skincare products our team highly-skilled team of Therapists is experienced in delivering best-in-class results.
Experienced Team
Our highly-skilled and experienced team of Therapists are trained in the latest technology and operate the safest machinery.
Best Results
Whatever your skin concern, we have the experience, knowledge, and professional Skin Treatments to deliver the best results tailored to your skin goals.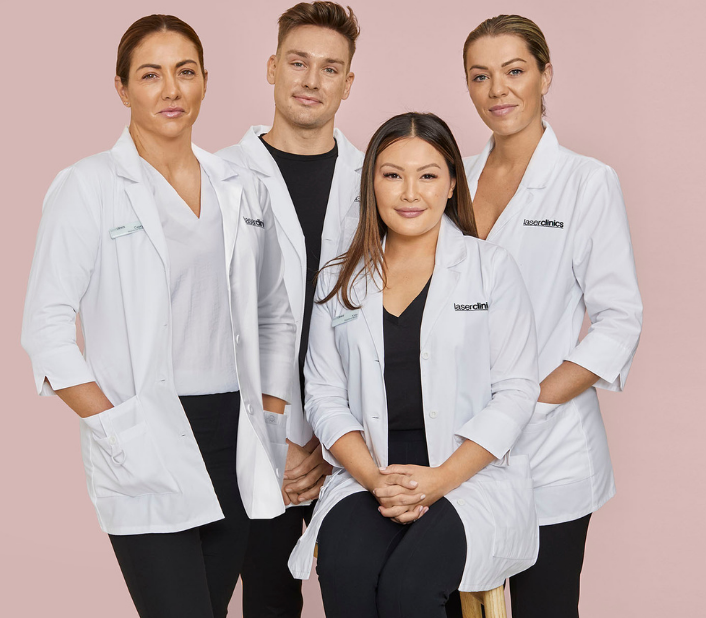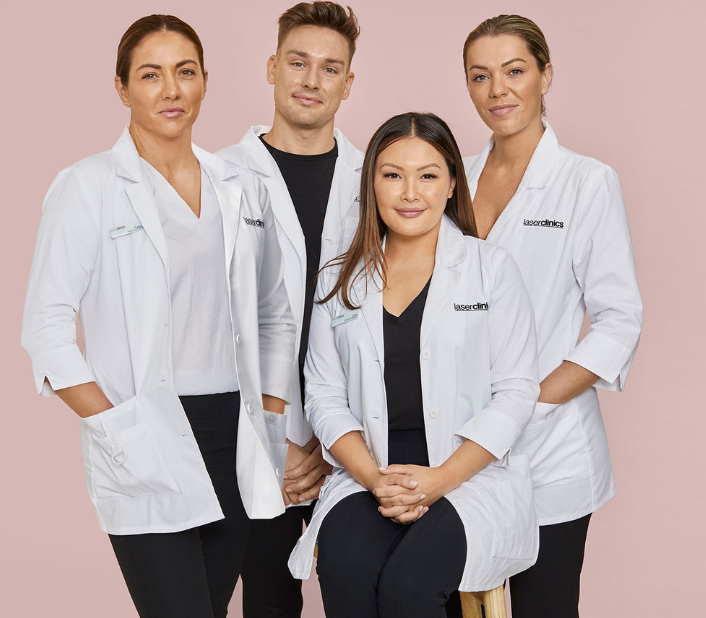 Book in a complimentary consultation
Get that glow. Professional Skin Treatments tailored to you.
Our highly-trained team of Therapists can help identify your concerns and tailor a treatment plan based on your skin goals.
BOOK NOW
What our customers are saying
"...Would recommend it to anyone out there that is looking for some guidance and simple steps to better their regimes to get the best out of the amazing part of our body that is skin!"
Carla
"I am already noticing a big difference in my skin and am excited to see the end results."
K.G.
"I've had Microdermabrasion and LED Light Therapy and my skin loves it. It looks more plumped and it's glowing. I look forward to my next visit. Thank you for taking care of my skin."
Mrs. Santos
"I've had marked results & the dark sunspots on my face that were causing great embarrassment have gently been removed and I've had no other issues with any of the treatments at all. I absolutely recommend giving Laser Clinics a go!"
Josie Schipper
"Very happy with my results. After only one visit, my skin is already looking and feeling more plump and healthy. The service I received was also very good; the girls made me feel super comfortable and cared for. Would definitely go back again."
Olivia Watson
"As always a lovely experience and my skin has never looked better. Love this clinic!"
Cindy Grech
"My skin has never felt better with the skin peel accelerator + LED light. I have far less breakouts and my skin is smoother than ever. "
Jess
Frequently Asked Questions