500+ Doctors & Registered Nurses

Over 200 clinics globally

Complimentary consultations

Skin tailored to you
Goodbye dilated capillaries and spider veins
Our non-invasive Capillary Reduction treatments naturally remove vascular veins on the face and upper body.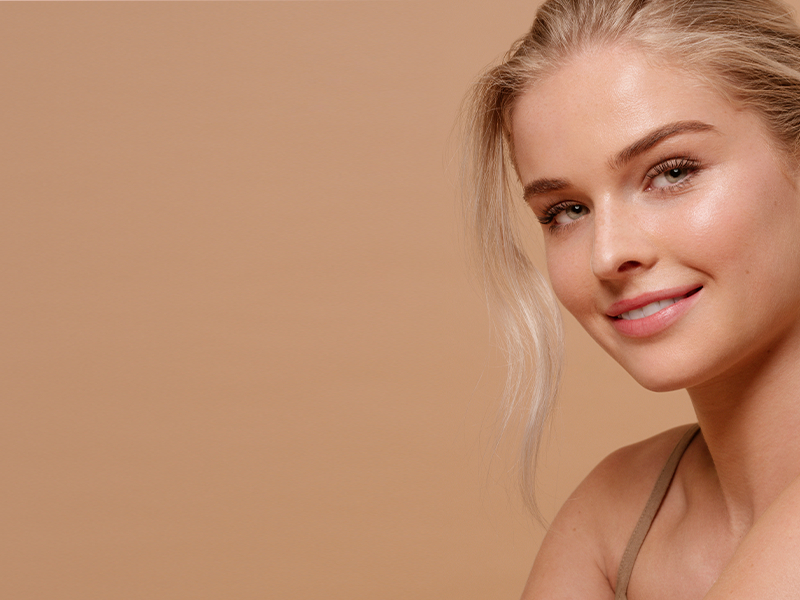 About Capillary Reduction Info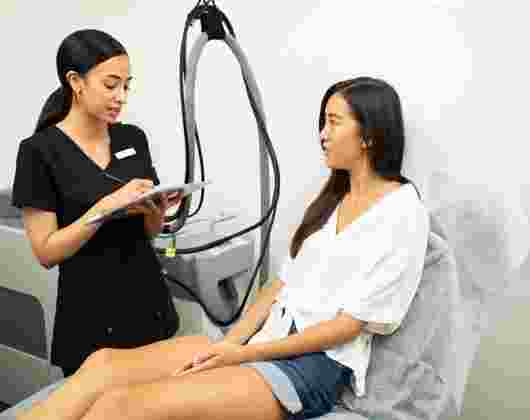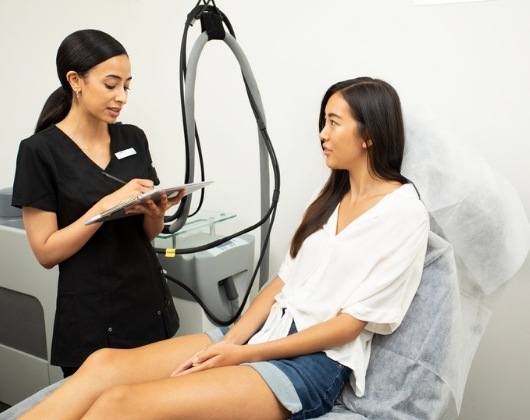 Laser Therapy for capillary reduction is a relatively painless treatment that increases the production of collagen, making those vessels naturally disappear.
Vascular
Capillary Removal is the treatment of an individual dilated capillary using laser energy to target the blood supply within the vessel. The heat from the laser can collapse the capillary wall, causing the vessel to shut down on itself. Your body will naturally eliminate the capillary vessel via the lymphatic system. Our Vascular Lesion Removal specifically targets broken capillaries, spider veins (not blue veins), and angiomas present on the facial and upper body areas.
Flushing
Flushing is the same concept of heating the tiny microvascular network, shutting it down, and removing it as waste. This treatment specifically targets facial redness and is beneficial for clients with Rosacea. It can be done in conjunction with Kleresca® Rosacea for optimum results.
We use the medical-grade Candela GentleYAG laser for fast results, and recommend treatments at 6-12 week intervals. It's a non-surgical treatment so you can walk out of our clinic with confidence and clear skin!
Preparation and aftercare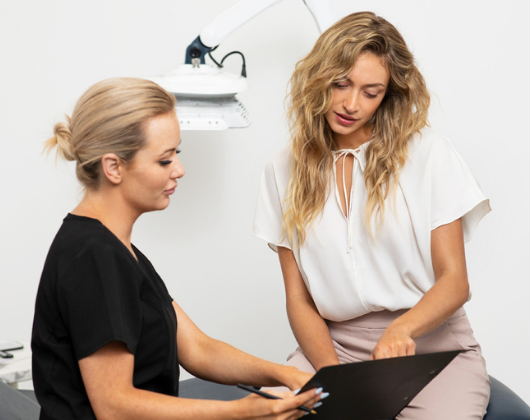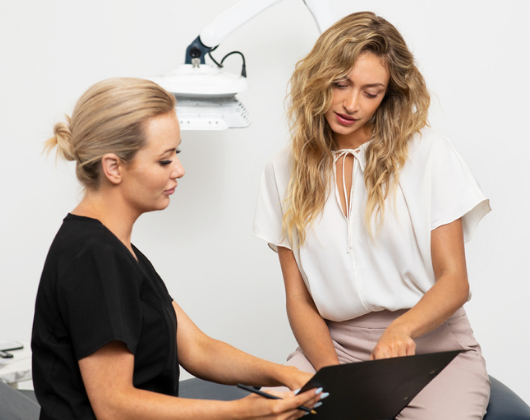 1 week prior to treatment:
- Avoid prescription topical Vitamin A or Hydroquinone
- Avoid exfoliating products
2 weeks prior to treatment:
- Avoid fake tan, solarium, or tanning drugs such as Melanotan
- Avoid hair removal including electrolysis, waxing, and depilatory use
- Avoid direct sun exposure and ensure daily use of SPF 50
4 weeks prior to treatment:
- Avoid Laser, IPL treatments, and skin treatments including Cosmetic Grade Peels and Skin Needling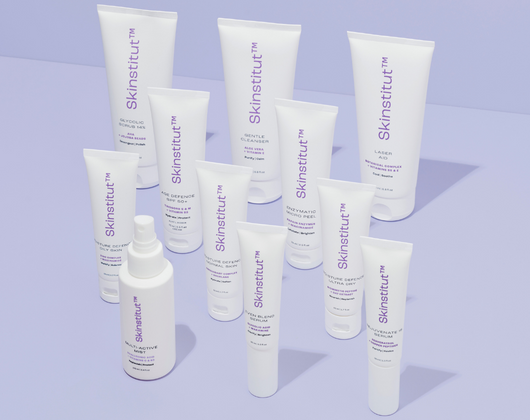 You may experience some bruising, redness, and swelling in the treated areas, this is completely normal and usually subsides within 3-5 days by following the recommended aftercare directions.


1 - 5 days post treatment:
- Avoid exposing the treated area to direct sunlight and always use Skinstitut™ Age Defence 50+ to protect your skin
- Avoid direct heat (hot showers, saunas, or hair dryers)
- Avoid strenuous exercise, saunas, etc. for at least 5 days after the treatment.
- Apply cooling products to the treated skin such as Skinstitut™ Laser Aid
- Avoid active products
- Do not pick or pull any darkened, loose, or exfoliating skin
- Follow the recommended aftercare directions including Skinstitut™ Gentle Cleanser, Multi-Active Mist, Rejuvenate 15, Enzymatic Micro Peel, and Age Defence SPF50+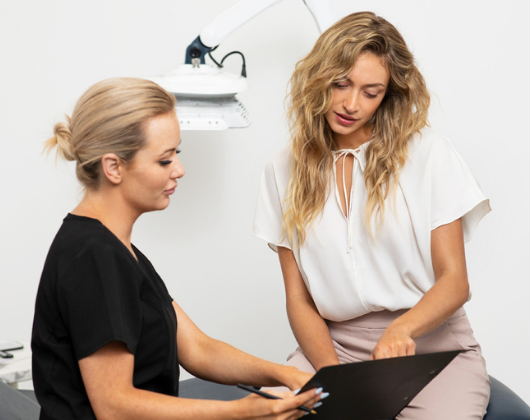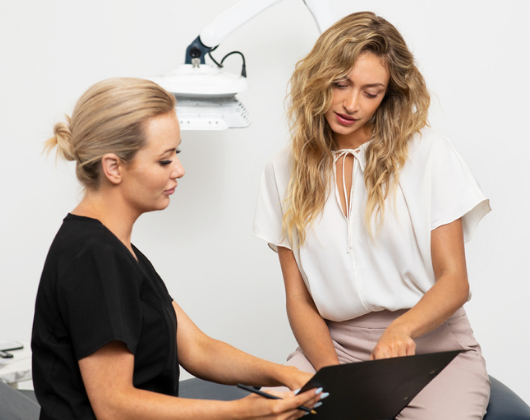 For capillary reduction, we use medical-grade Candela GentleYag for fast, effective results. The number of treatments will depend on the size of the capillaries and their location. Usually, smaller capillaries respond more quickly to the treatment. To maintain results achieved, we recommend treatments every 6-12 week intervals.
Team Capillary Reduction treatments with Yellow LED Light Therapy for maximum results. The soothing, deep penetrating LED lights target deep into cells, heightening their internal functions, photo-stimulating dermal blood flow, and creating faster healing so your skin always looks rejuvenated.
Capillary Reduction Pricing
Complimentary consultations may be required for new customers with some treatments.
If you are a new client to a treatment, please 'Book a Complimentary Consultation' prior to purchase.


Safety & Technology
Using advanced technology and high-performance cosmeceutical skincare products our highly-skilled team of Therapists is experienced in delivering best-in-class results.
Experienced Team
Our highly-skilled and experienced team of Therapists are trained in the latest technology and operate the safest machinery.
Best Results
Whatever your skin concern, we have the experience, knowledge, and professional Skin Treatments to deliver the best results tailored to your skin goals.
What our customers are saying
"...Would recommend it to anyone out there that is looking for some guidance and simple steps to better their regimes to get the best out of the amazing part of our body that is skin!"
Carla
"I am already noticing a big difference in my skin and am excited to see the end results."
K.G.
"I've had Microdermabrasion and LED Light Therapy and my skin loves it. It looks more plumped and it's glowing. I look forward to my next visit. Thank you for taking care of my skin."
Mrs. Santos
"I've had marked results & the dark sunspots on my face that were causing great embarrassment have gently been removed and I've had no other issues with any of the treatments at all. I absolutely recommend giving Laser Clinics a go!"
Josie Schipper
"Very happy with my results. After only one visit, my skin is already looking and feeling more plump and healthy. The service I received was also very good; the girls made me feel super comfortable and cared for. Would definitely go back again."
Olivia Watson
"As always a lovely experience and my skin has never looked better. Love this clinic!"
Cindy Grech
"My skin has never felt better with the Clear and Bright Peel + LED light. I have far less breakouts and my skin is smoother than ever. "
Jess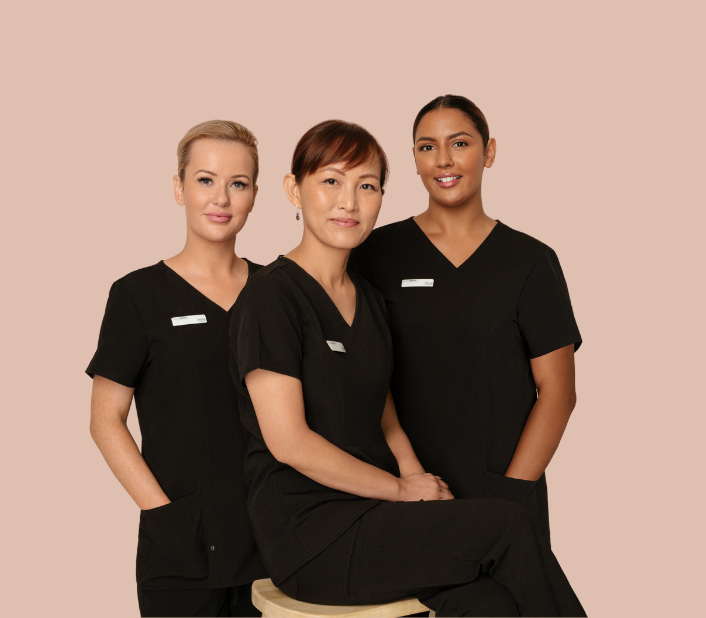 Book in a complimentary consultation
Get that glow. Professional Skin Treatments tailored to you.
Our highly-trained team of Therapists can help identify your concerns and tailor a treatment plan based on your skin goals.
BOOK NOW
Frequently Asked Questions
Have a question not listed below? Visit our FAQ page to find more answers and info about our complete range of laser, skin, body, and cosmetic procedures.
Frequently Asked Questions