500+ Doctors & Registered Nurses

Over 200 clinics globally

Consultations available

Injectables tailored to you
Locations for sale: Mackay, QLD | Port Macquarie, NSW | Mildura, VIC
Partner with an award winning franchise
Laser Clinics Australia is growing and we are looking for people with talent, drive, and a flair for business to join our network.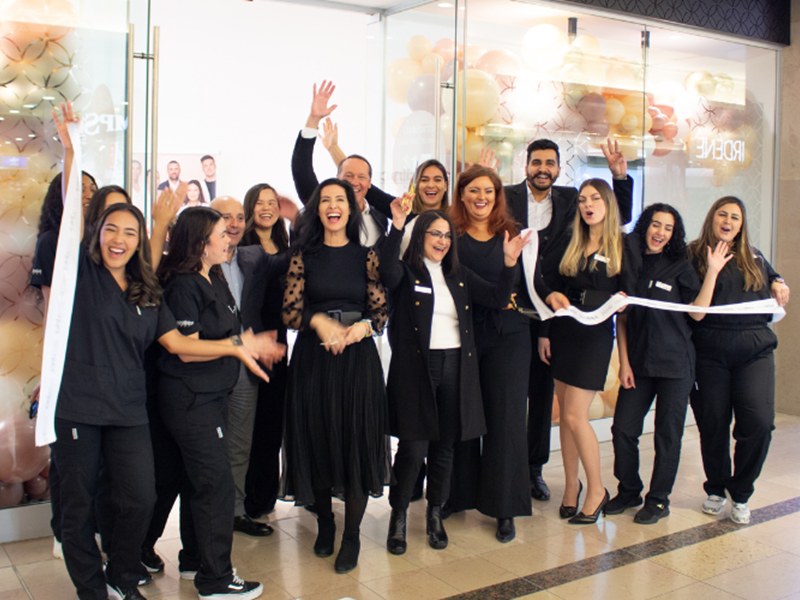 Booming aesthetics industry
Spending on cosmetic treatments rose to $1 billion in 2017 in Australia alone. In Australia financial year 2023, we performed over 3 million treatments.
Award-winning growth
In 2019 we were awarded the Franchise Council of Australia, Excellence in Franchising and Franchise Innovation! We were awarded the Franchise Council of Australia Emerging Franchisor of 2018! And in 2018 were ranked in the top 50 of the Smart50 Awards, finalist in the Top Franchise award, and the Smart & Lasting awards. Winner of Smart Company's Smart50 Top Franchise award in 2016.


Ongoing support and training
With extensive resources at your fingertips including training programs, operations support and business management tools, you can rest assured we're setting you up with everything you need to be successful in your clinic.
Attractive Renumeration
Attractive renumeration package of $103,500 (including superannuation) per annum from day one.
50 50 Partnership
Our unique 50/50 franchise partnership model greatly reduces start-up costs and ongoing costs as they are shared between you and Laser Clinics Australia. Each clinic has a defined shareholder structure that requires the franchisee to manage the business day to day, earn a salary and share in the dividends.
Premium turn-key franchise
As a premium turn-key franchise, each new state-of-the-art clinic will come fully furnished, including IT set up, industry Leading equipment and retail and professional stock.
About Us
Laser Clinics has been helping people into business for 15 years. We offer a tried and tested business blueprint, used by over 200 clinics globally - we know how to help you succeed.

If you're looking for an exciting opportunity in a high-growth industry with an award-winning brand beside you, we look forward to welcoming you to the Laser Clinics family.
ENQUIRE NOW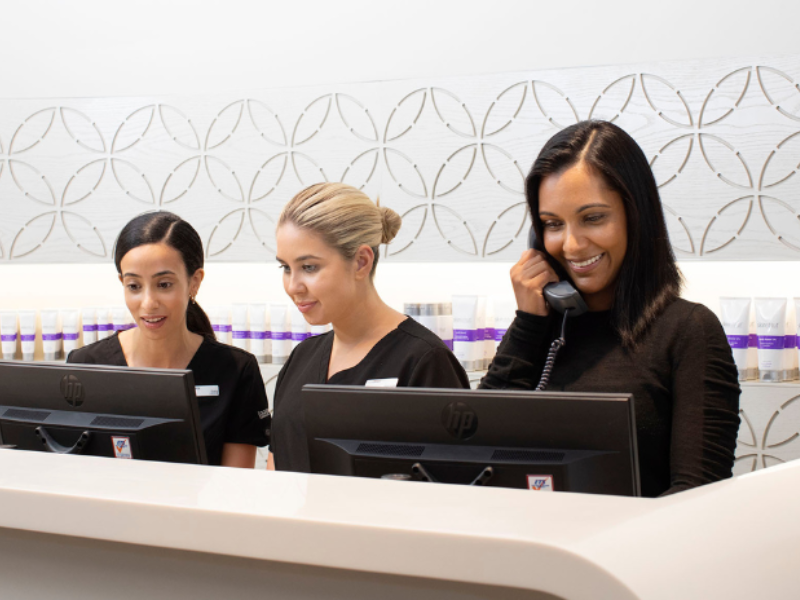 Why Laser Clinics Australia
Since our first clinic opened in 2008 Laser Clinics Australia has established a dominant position in the cosmetic clinic market and now has over 200 clinics globally.
We have carved a new niche, creating an exceptionally strong brand and large customer base through the supply of affordable, accessible, and reliable cosmetic treatments.
OUR STORY
Franchisee Testimonials
"The Laser Clinics Australia partnership model has assisted us greatly by providing ongoing support and training to develop the knowledge and skills we required to build and maintain a successful business. One of the most useful aspects of this partnership has been the regular support and key performance indicator statistics that provide us with detailed business analysis, which we use to shape and grow the business."
Kylie & Julian Siebrand - Franchisee, Sunshine Plaza & North Lakes
"We did our research and found Laser Clinics Australia to be on the forefront of advanced beauty treatments and growing at an exciting rate within a booming industry. This coupled with building a great team and an ever-growing loyal customer following has allowed us to double our size over the course of the first 12-18 months."
Rebecca Andrew - Franchisee, Caringbah and Miranda
"Becoming an LCA franchisee has been life changing. My husband and I were looking for an exciting business opportunity that showed great potential in a growing market, that was perhaps not easily available to the population of Hervey Bay at the time. Not having any experience in the beauty and aesthetics industry, we were also looking for a franchise that would provide comprehensive training and ongoing support. We are very happy with our decision to join the LCA network."
Julie Kempster - LCA Hervey Bay
"My role as franchisee of LCA Malvern for the past three years has been an interesting, enjoyable, challenging and rewarding experience. Having had a career organising and running clinics as a medical practice manager, it seemed a logical next step in my career to own my own business running an LCA clinic. The LCA business model, high standards and industry compliance appealed to me. Although I was used to running a clinic, the beauty and retail industry was new to me, and provided a welcome change and insight to the aesthetics industry as a Franchisee.  It is exciting that Laser Clinics Australia keep current by adding new treatments, such as Coolsculpting and Kleresca, which engage both staff and clients, also providing an additional revenue stream for franchisees."
Kerry Holmes - LCA Malvern, Melbourne
"My background was in the healthcare industry; and coming into the aesthetics industry was very new to me. It didn't take me long to understand the business due to the support and extensive induction and ongoing training I received from Laser Clinics Australia. Consumers in WA are new to laser hair removal and it is great to represent Laser Clinics Australia as it helps in building trust in a new market such as WA. "
Kaung Win - LCA Carousel, Perth
"I was looking for a change that would bring me out of corporate boardrooms and into a vibrant retail environment, while also giving me platform to enhance my income. Owning two clinics obviously means I can't be in two places at once, however developing strong competent teams and using a "one method' approach has meant I have been able to build successful businesses.  As LCA has robust and comprehensive operations methods to support us franchisees to ensure our time can be maximised to focus on delivering superior customer service in our clinics."
Bishakha Mogy - LCA Watergardens & Werribee, Melbourne
"As sisters, growing up we often spoke about one day owning a business together. When doing our research, what really appealed to us about Laser Clinics Australia was the 50/50 partnership and the strong reputation of the brand. We are so thrilled with our decision to be part of the Laser Clinics Australia franchise."
Claudia Szabo & Kate Evans - LCA Pran Central & Richmond, Melbourne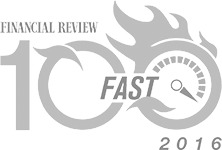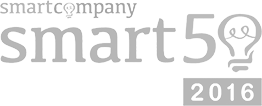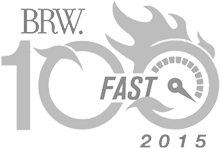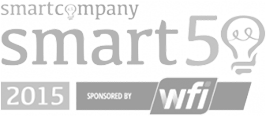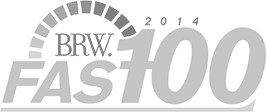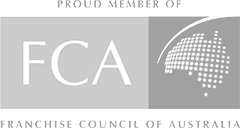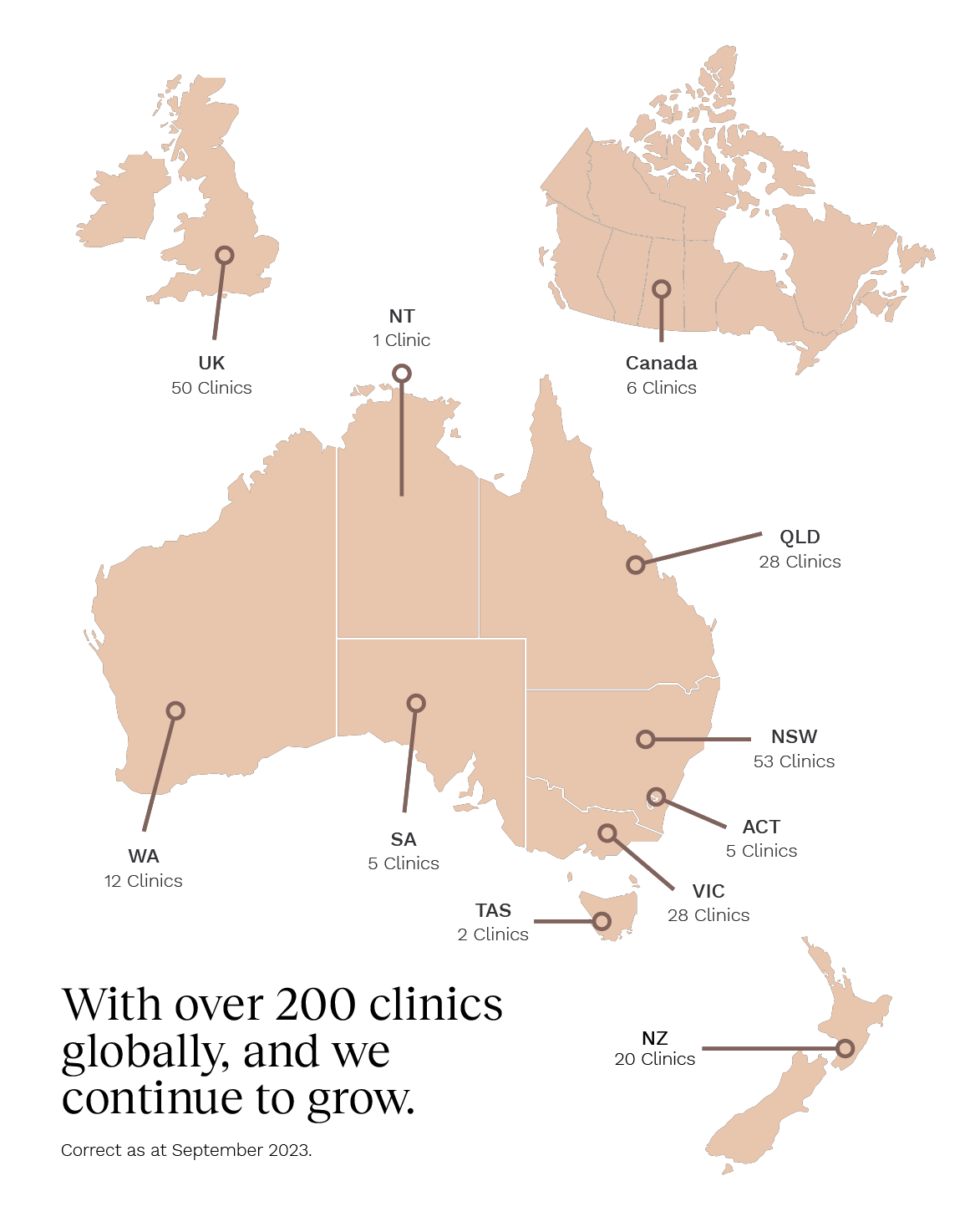 Available Locations
Laser Clinics is expanding and we are looking for people with talent, drive, and a flair for business to join our network. Why not share in the success within the growing aesthetics industry and become a franchise partner with Laser Clinics?

If you are looking for a health and beauty franchise opportunity with an award-winning brand, then look no further. There are Laser Clinics franchise opportunities available now.
Locations for sale:
Please contact us for more information.



Enquire Now
Frequently Asked Questions