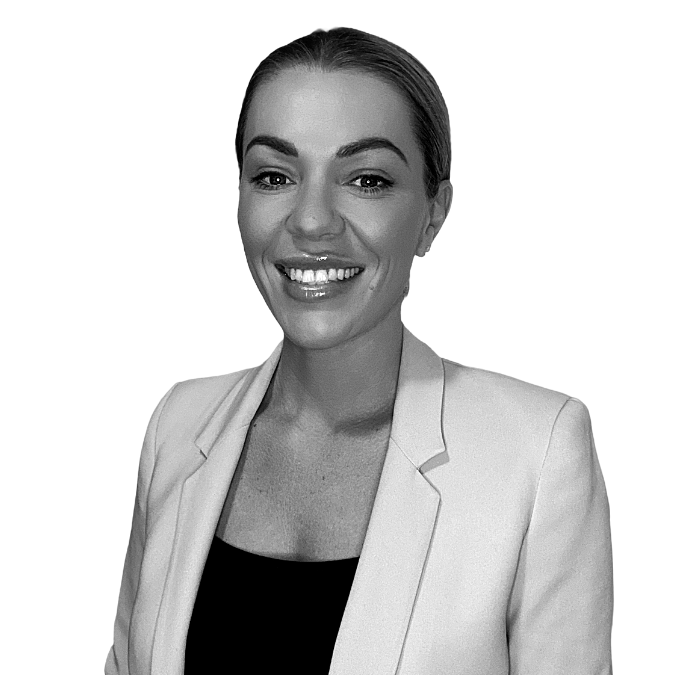 Dr. Nico Foley
MED0001946770 (General Registration)
MBBS (UND), BSc, Cellular Pathology (USyd)

Dr Foley is an accomplished medical doctor practicing cosmetic medicine, well known for her expertise and commitment to patient safety and optimal aesthetic outcomes.

After her formal education, Dr. Foley underwent training in emergency and general medicine at St. Vincent's Hospital, where she developed a deep understanding of patient care and management. With three years of experience in emergency medicine and general medical practice, she transitioned into the field of cosmetic medicine, dedicating six years to mastering cosmetic injectables and thread-lifting procedures.
Dr. Foley recognised the potential of telehealth medicine and embraced it as a means to provide accessible and convenient care to patients. Her expertise extends beyond treatments, as she gained experience in patient complication and adverse event management, ensuring that every patient receives the highest level of care and attention.
Dr. Foley holds a prominent position on the Medical Advisory Committee for the Laser Clinics Group, a testament to her exceptional knowledge and contributions to the field. Currently, she serves as the Global Medical Director for the Laser Clinics Group, where she oversees and shapes the medical aspects of the organisation, ensuring the highest standards of care and best practices are upheld.
With an unwavering commitment to patient safety and the pursuit of the best aesthetic outcomes, Dr. Foley combines her extensive experience, innovative thinking, and dedication to providing exceptional care to her patients. Her passion for her craft and her patients is evident in every aspect of her work.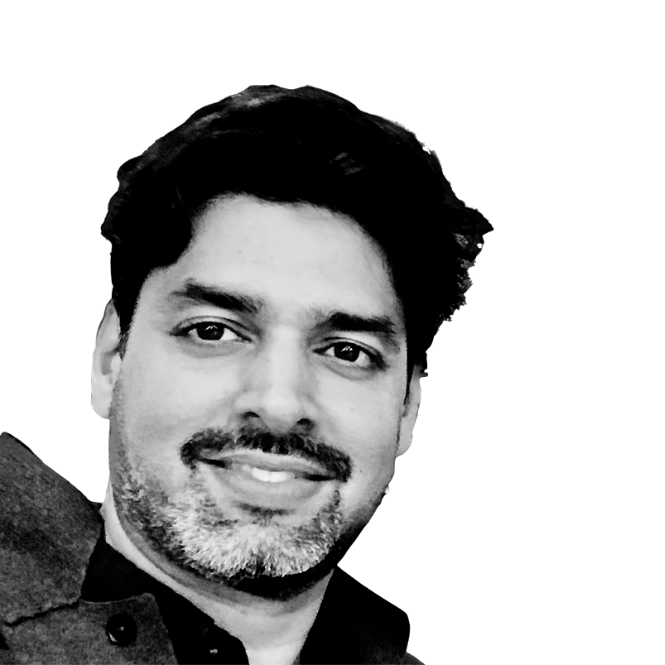 Dr. Nayyar Hussain
MED0001946770
BBioMed(Hons), MBBCh BAO, BA

I am a dedicated and experienced medical doctor with expertise in the fields of cosmetic medicine, aviation medicine, and sports medicine. With a strong passion for patient care and a commitment to excellence, I have developed a diverse skill set that enables me to provide comprehensive healthcare services across these specialized areas.
In the realm of cosmetic medicine, I have honed my skills in various non-surgical procedures, including injectables, laser treatments, and advanced skin rejuvenation techniques. My focus is on delivering natural-looking results while prioritizing patient safety and satisfaction. Through my empathetic approach and attention to detail, I strive to enhance the self-esteem and confidence of my patients.
As an aviation medicine specialist, I possess a profound understanding of the unique health considerations and regulatory requirements of pilots and aviation personnel. I am adept at conducting comprehensive medical examinations, assessing fitness for flight, and providing guidance on occupational health and safety. I have effectively collaborated with aviation organizations and contributed to ensuring the physical well-being of pilots and crew members.
In the field of sports medicine, I have worked with athletes of diverse disciplines, ranging from amateur enthusiasts to professional competitors. I am skilled in diagnosing and treating sports-related injuries, providing rehabilitation programs, and offering performance optimization strategies. With a holistic approach to athlete care, I focus on promoting optimal performance, injury prevention, and rapid recovery.
Throughout my career, I have actively pursued continuous professional development, staying updated with the latest advancements in medical science, treatment modalities, and industry best practices. I am a compassionate and communicative healthcare professional, adept at building strong doctor-patient relationships based on trust, empathy, and clear communication.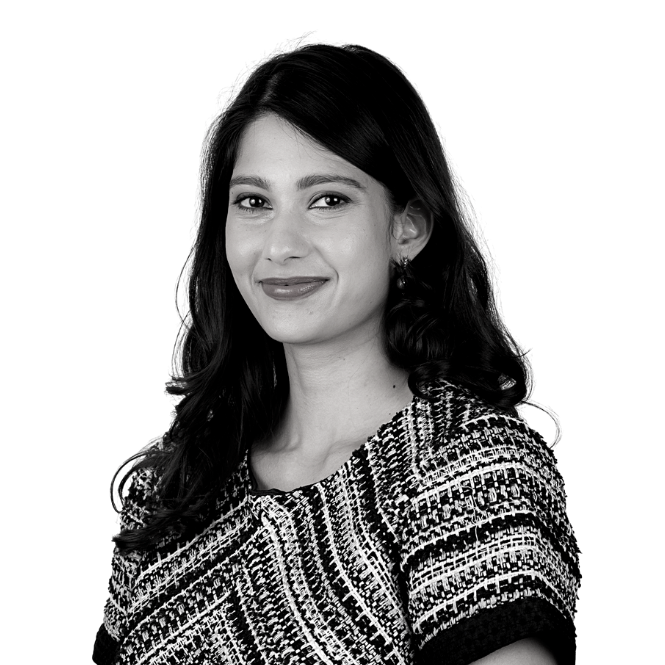 Dr. Harsimran Malh
MED0001845144
MBBS (St George's University of London), Fellowship in Cosmetic Medicine (Australasian College of Cosmetic Surgery & Medicine)
Dr. Harsimran Malhi's career is marked by her dedication to patient-centric care and her penchant for delivering exceptional aesthetic outcomes. After obtaining her MBBS degree from St. George's University of London, she embarked on a journey to specialise in Cosmetic Medicine. Through rigorous training and dedication, Dr. Malhi achieved a Fellowship in Cosmetic Medicine from the prestigious Australasian College of Cosmetic Surgery & Medicine.
Over the course of ten years, Dr. Malhi has garnered extensive experience and a deep understanding of various skin treatments and cosmetic injections. Her comprehensive knowledge and skill set enable her to provide her clients with personalised and natural results, tailored to their unique needs and desires. With an emphasis on safety and efficacy, she ensures that her patients receive the highest standard of care throughout their aesthetic journey.
Beyond her professional accomplishments, Dr. Malhi's passion for aesthetics extends to her personal life, where she actively seeks to promote a holistic approach to wellness. Her enthusiasm for maintaining a healthy and balanced lifestyle resonates with her patients, as she firmly believes that inner well-being is interconnected with outer radiance.
As a fervent advocate for transparency and honesty, Dr. Malhi ensures that her patients are well-informed about their treatments, guiding them through every step of the process. She takes pride in building strong, trusting relationships with her clientele, who appreciate her warm and compassionate demeanor.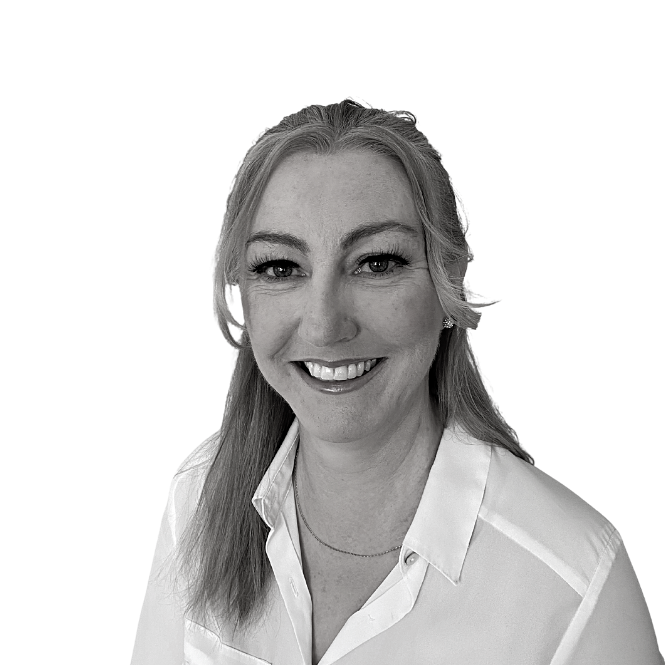 NP Sarah Ford
NMW0001560389
Masters Nurse Practitioner, BSc Nursing

Nurse Practitioner Sarah Ford has worked in Emergency and Critical Care for over 26 years. She has worked in both tertiary and regional hospitals, gaining extensive experience in all aspects of patient care. She qualified as a Nurse Practitioner in 2010 and was the first Nurse Practitioner in Western Australia to be authorised to practice in Cosmetic Medicine. NP Ford continues to work in Emergency Medicine, but since 2010 has devoted much of her time to the field of Cosmetics. She has been trained in all aspects of non-invasive Cosmetic treatments including the management of adverse events and complications.
NP Ford joined the Laser Clinics team in 2018 and since this time has used her extensive experience within the Cosmetic industry to ensure that every client receives the highest standard of care. She is passionate about ensuring that patients are well-informed about their aesthetic journey. She believes in optimising treatments to provide skin health, body positivity, and a natural aesthetic.
NP Ford is committed to providing excellence within the Cosmetic industry. She is dedicated to providing each patient with a positive and safe aesthetic experience.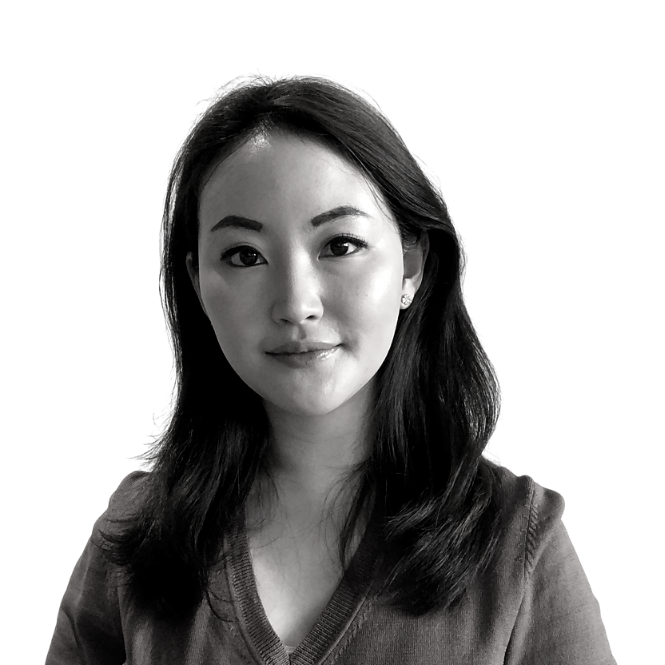 Dr. Niquita Tugiono
MED0001783689
MBBS, B.Med.Sc (Hons) - University of Melbourne

Dr Niquita has a diverse background in Medicine, with experiences in Emergency Medicine, Clinical Trial, and Immigration Health. This provides her with a unique perspective and a breadth of knowledge in various medical fields.

With her commitment to ongoing learning, Her transition into Aesthetic Medicine shows dedication to positively impacting people's lives through cosmetic injectables.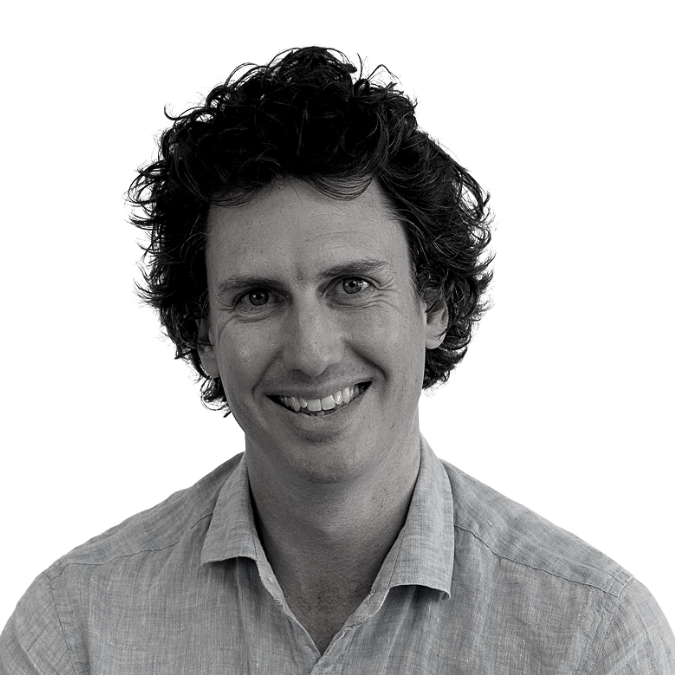 NP Andrew Douglas
NMW0000987091
Nurse Practitioner/Registered Nurse

NP Douglas is an accomplished Nurse practitioner practicing in both acute care and cosmetic medicine, known for his professionalism and commitment he ensures his patients receive the best possible aesthetic outcomes in the safest environment.

After his formal education, NP Douglas underwent training in the emergency department at Flinders Medical Centre in Adelaide where he developed a variety of skills and knowledge in managing complex patient needs. After further education and training, he worked in the aeromedical retrieval environment before completing his masters as a nurse practitioner; it was here that he developed a passion for plastic surgery, particularly facial trauma and aesthetics. As a result, he has extensive knowledge of facial anatomy and facial assessment and has expanded on this knowledge to include cosmetic injectables involving local anesthetics, neurotoxins, and hyaluronic acid fillers.

With years of experience in emergency medicine NP Douglas brings a deep understanding of patient safety, he understands current regulations and legislation relating to prescribing medications, confidentiality, and informed consent. NP Douglas understands the ANMC Code of Professional Conduct for Nurses and Midwives in Australia, ethical conduct, and risk management.

NP Douglas is passionate about overall patient health and wellbeing and believes that beauty extends beyond just the physical appearance, rather it is intrinsically connected to the physiological, psychological, and spiritual needs of the patient.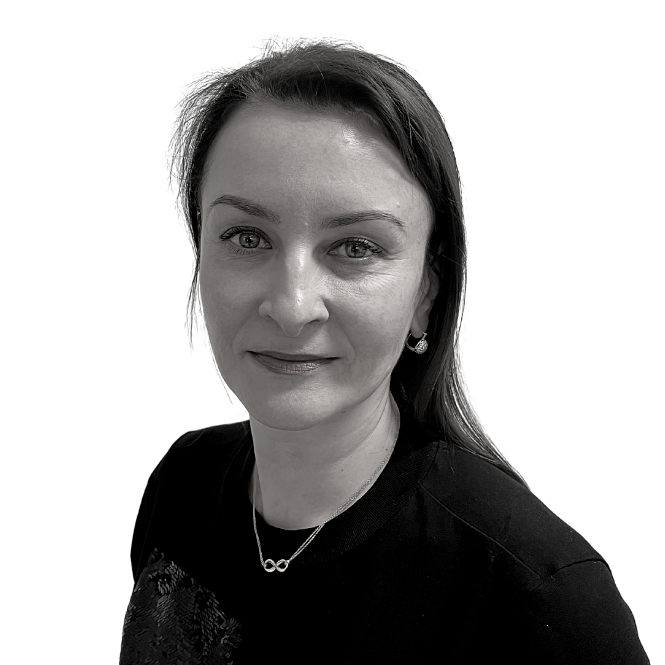 Dr. Irina Al Muderis
MED0001198474 (Specialist General Practitioner)
Bachelor of Medicine and Surgery (Russia)
Certificate Primary Skin Cancer Medicine (University of Queensland)
Professional Certificate in Aesthetic Medicine (HealthCert)
Fellow Royal Australian College of General Practitioners (Registration 600288)
Dr. Al Muderis is a highly experienced medical doctor with an extensive background in specialist general practice. She routinely trains and supervises new doctors who are undertaking university or registrar training programs, together with providing health care excellence to her own patients across every life stage.
For more than 10 years Dr Al Muderis has had a strong professional interest in skin and cosmetic procedures. During that period she has performed hundreds of individual procedures for patients who need to alleviate specific medical concerns or simply wish to enhance their cosmetic goals.
Dr. Al Muderis delivers a comprehensive standard of care for every patient which always prioritises their complete safety, information, and satisfaction. She welcomes and encourages patient questions and enjoys providing reassurance and encouragement as they embark on their positive and safe aesthetic journey.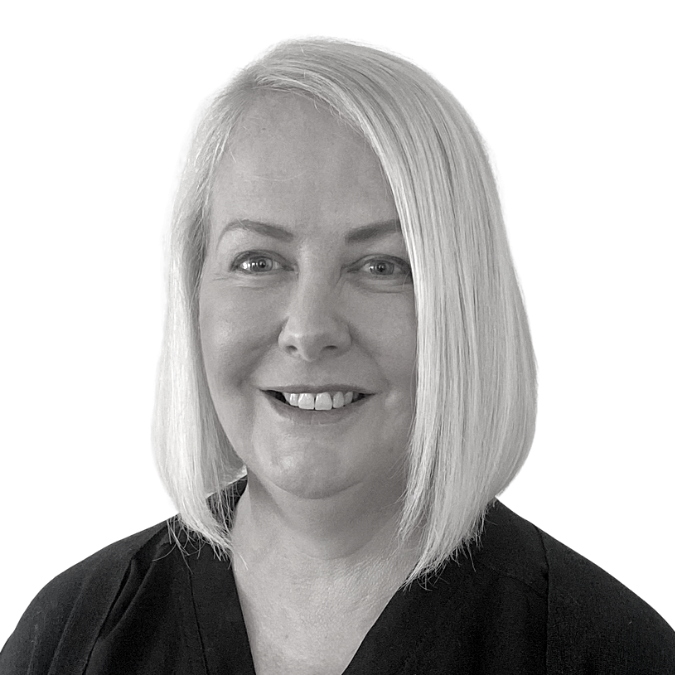 NP Lisa Sproule
AHPRA Registration Type: Endorsed Nurse Practitioner
Registration no. NMW0001162675

Lisa graduated from the Queensland University of Technology with a Master of Nurse Practitioner Nursing Science in 2011.
Prior to undertaking this career path, she worked as a Registered Nurse across many specialty areas - from Emergency Medicine, ICU, Neuro, Rehabilitation, Palliative Care, Community Health, and Neurological and Neuromedical Nursing. With 38 years of experience in the Private and Public health systems in a variety of senior Clinical and Managerial Roles, Lisa is well placed to offer oversight and guide treatment for all levels of non-surgical cosmetic patients.
Lisa developed a passion for Aesthetics and Dermatology during General Practice and through her independent business development, leading her to gain skills and qualifications as an Advanced injector. Working within the positive and creative space of aesthetics is a main driver for her professional motivation and fulfillment, and aims to pass that on to each of her patients in the clinic.
With a dedication and commitment to excellence in patient care, patient safety, and the pursuit of the best aesthetic outcomes, Lisa combines her extensive clinical experience with a combination of creative, entrepreneurial, and innovative thinking. This results in a dedication to providing exceptional care to her patients and support for the teams she works with. Her passion for her craft and her patients is evident in every aspect of her work.
After her formal education and her foundational work in Emergency Medicine, General Practice, and Medical Aesthetics she developed a deep understanding of patient care and management. With years of experience in Emergency and General Practice, she is well-equipped to manage any clinical outcome required of her. She takes a collaborative approach to her profession, maintains a supportive clinical team environment, and offers mentorship with the value of ongoing education as a top priority.
In her spare time, she is a passionate mother, wife, and gardener with a love for all things creative. Always seeking out anything she can to fill her self-care cup.