Why Lisa's Never Looked Back Since Joining Laser Clinics Australia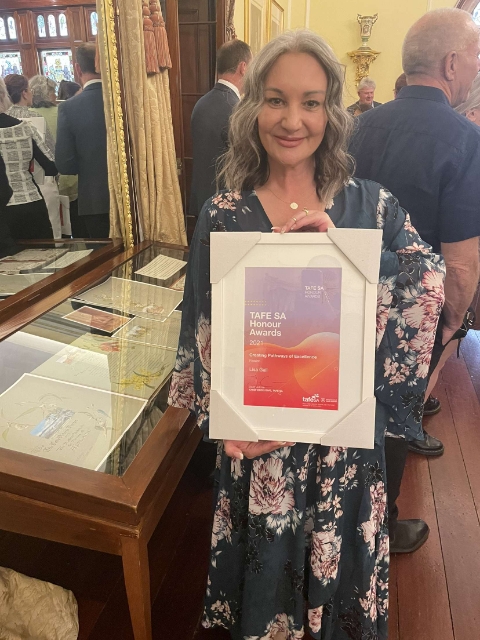 Every day at work is a blessing for Lisa Gall, who loves her job, her team and the career opportunity that has come her way as a franchisee with Laser Clinics Australia.
Sometimes it takes a negative employment experience to appreciate a good one.
Just ask Lisa Gall, the franchisee of the Midland clinic with Laser Clinics Australia in Perth. She recalls a "terrible, terrible" period of her working life with a skincare clinic almost a decade ago. The culture was poor and the morale just as bad – so she had to get out.
Studying at TAFE South Australia at the time, Lisa secured a job as a therapist at Laser Clinics Australia's Tea Tree Plaza clinic and has never looked back. "It was one of the best decisions of my life," she says. "It was a really happy place to go to work, a real joy."
By 2019, Lisa decided to move to Perth to be closer to family and soon started working at various Laser Clinics Australia clinics, including Midland. "Laser Clinics was brand new in the Western Australian market at the time, so I was helping other clinics with treatments."
Then her big break arrived. Approached by head office about potentially purchasing the Midland clinic, Lisa was initially hesitant. Then she checked out the paperwork and conditions – including the security of a 50:50 partnership model with Laser Clinics Australia that minimised risks and start-up costs – and decided to bite the bullet. "And it all happened quickly from there," Lisa says. "It was meant to be and I've loved every second of it."
Midland is part of a network of more than 180 Laser Clinics Australia operations around the world, including 12 in Western Australia.
As the leading brand in the cosmetic treatment industry, the franchise is delivering great career opportunities for workers of all employment backgrounds. Lisa says her experience clearly demonstrates that Laser Clinics Australia presents wonderful opportunities for enthusiastic and ambitious workers.
Ongoing training and operations support means that owners and employees alike are constantly honing their skills. "So a career path is definitely there for people within the industry," Lisa says.
The transition from therapist to business owner has also been easy, Lisa comments, because Laser Clinics Australia's assigned mentor Rachel Lally – the former area manager for Western Australia and South Australia who now works with Laser Clinics United Kingdom – "walked me through everything" when she first took the reins. "Without that, I don't think I would have been so successful."
Evidence of Lisa's success came via her 2021 selection as a finalist in the Creating Pathways of Excellence category in the inaugural TAFE SA Honour Awards. The awards recognise high-achieving TAFE SA alumni across industries, career levels and communities who have demonstrated excellence in their chosen career path. Lisa admits to being humbled by the nomination. "I was very pleased. It's an honour for me – and acknowledgement of my Midland team, too."
Having experienced earlier jobs in her career where management support has been lacking, Lisa says it has "been a blessing" to liaise with Laser Clinics Australia's head office. Whether it is marketing, IT or HR advice, she just has to send an email or pick up the phone to get help.
"Laser Clinics is such a supportive company. If you ask a question they respond quickly and there's always someone there to help you out." For prospective franchisees, she is only too happy to recommend Laser Clinics Australia. "Even if things get hard, there's always someone you can reach out to."
With the Midland clinic performing solidly during COVID-19 and having a growing and loyal client base, Lisa is determined to keep building the business and backing her team of seven therapists and two nurses. She would also consider the prospect of buying another clinic in future if the opportunity arises.
In the meantime, aside from the core laser hair removal and skin treatment services, she is confident that growth can come from cosmetic injectables and value-add treatments such as CoolSculpting.
Such services aside, Lisa will focus on providing a great working experience for her employees – just as the Tea Tree Plaza clinic did for her in the past. "I'm happy as long as we're all happy," she says. "It's a team effort here – without a great team your business is nothing."
If you are interested in joining an award-winning network, click below for more information or make an enquiry: