Best in the West – Laser Clinics Australia's Bold Expansion Plan
As Laser Clinics Australia seeks to build its brand and presence in Western Australia, a former marketing executive turned franchisee is seeking to play her part and alert customers to the quality and scope of her clinic's service offerings.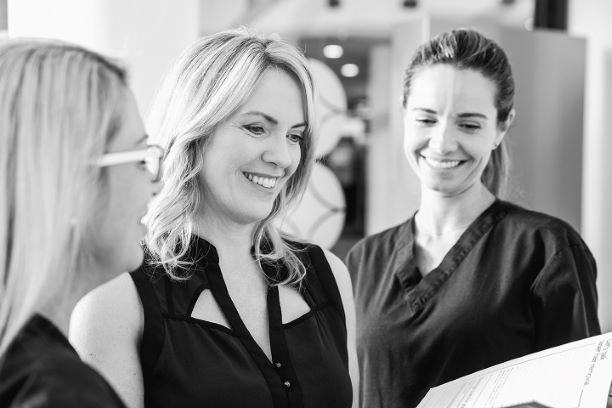 When Aniella Leeks opened the doors to her Laser Clinics Australia clinic in late October 2018, it was the culmination of a four-year dream to bring the award-winning franchise to Joondalup in Western Australia. The former marketing professional and personal trainer had long admired the cosmetic treatment franchise and its success in the eastern states, after first reading about it in a BRW magazine, in a waiting room.
"When I went home I said to my husband, 'This is something we could look at' and I got in contact with Laser Clinics," says Aniella, whose new clinic is one of now 10 in Western Australia and part of a group of more than 165 clinics globally that has in the past decade redefined the market for affordable laser hair removal, skin treatments and cosmetic injections. "It's been a long process to finally get a franchise. But I've always believed in the brand and what it stands for."
Leading Health and Beauty Clinic
Laser Clinics Australia is a leader in an industry that has seen Australians spend more than $1 billion on cosmetic treatments in each of 2016 and 2017. It was named the Franchise Council of Australia Emerging Franchisor of 2018. And, in 2018, it was ranked in the top 50 of the Smart50 Awards, and a finalist in the Top Franchise award and the Smart & Lasting awards.
The key has been building a strong brand and large client base through the supply of affordable, accessible and reliable cosmetic treatments. It is a combination that appealed to Aniella and her husband, who also own and run a successful printing franchise.
"I've always had an interest in health and fitness and looking and feeling good," she says. "So Laser Clinics has been a great fit." She believes the West Australian market is ripe for the Laser Clinics Australia model, especially as new state laws now allow non-medical practitioners to use lasers for cosmetic procedures.
The Joondalup clinic's performance since opening late last year justifies such confidence, with a steady stream of clients taking advantage of affordable treatments that have largely been reserved for those in cities such as Sydney, Melbourne and Brisbane in the past.
"It's exceeded my expectations, both in terms of the results Joondalup has delivered and also in how I feel as our team and clientele grow," Aniella says.
The Laser Clinic Australia Franchise Advantage
Aniella has no doubt that among the factors that will make a difference for franchisees are Laser Clinics Australia's proven systems and processes to help clinic owners with business challenges such as recruitment, training, human resources, technology and marketing. The accessibility of head-office support – and advice from other franchisees – has helped her clinic perform well during the bedding down period, in addition to an "intense" induction and training program.
"As big as Laser Clinics is, it's refreshing to know that if at any given point I need assistance or support I can actually contact head office. I've never felt that anything is too much trouble. You don't just get lost in the system."
Another major advantage, according to Aniella, is the 50-50 partnership model between franchisee partners and the company, which means the business is financially committed to the success of all clinics. "This type of unique partnership gave us the balance between being our own boss along with having the support of a franchise. And with Laser Clinics being so established as the market leader in the east, it was a no brainer to bring the brand to the west."
What the Future Holds
With the Joondalup clinic operating strongly, Aniella is focused on ensuring her clients continue to receive the highest level of customer service and that her team members are getting the support and training they need.
She is also excited at the impact that ongoing product and technology developments and the roll-out of additional treatments will have on clients and franchisees. In the past 12-months, Laser Clinics Australia has introduced a range of new skin treatments and cosmetic injectable options. "Not only will they appeal to our customers, but they add to the potential revenue stream for clinics," Aniella says. So confident is she of ongoing success that Aniella is already considering the option of opening a second Laser Clinics clinic in the west.
Like Aniella, you can be part of an award-winning health and beauty company in Australia. Laser Clinics Australia offers fantastic franchise business opportunities across the country and we're looking for talented and driven individuals to be part of our team. We are currently looking at opportunities in VIC, QLD, NSW, SA and WA.
For franchise enquiries, please contact Fiona Harcourt franchising@laserclinics.com.au or visit our website and get in touch with our team today.
If you are interested in joining an award-winning network, click below for more information or make an enquiry: