A foolproof guide to levelling up your complexion
For the rest of 2023, we're making positive and productive intentions – like ticking off our skin goals. From brightening to tightening and boosting to soothing, here's how to reset your complexion in time for the festive season, and turn your end of year goals into real results. Let's make the rest of 2023 the summer of great skin.
Start by … finally giving Laser Hair Removal a go
Hair removal is a personal choice – but if you're still battling with hot wax or a razor every other morning, permanent hair reduction is worth pursuing in the lead up to the hotter months. Cost-effective and a game-changer with long-lasting results, Laser Hair Removal can help eliminate pesky issues caused by other hair removal methods, and yes, even ingrown hairs.
Laser hair removal directs concentrated light to target the hair follicle at the root (inhibiting the hair's ability to grow) in areas ranging from the bikini region to the arms, legs and face. It does so without disrupting or damaging the skin's surface, so even sensitive skin types can be treated. The lasers also feature a dynamic cooling device that helps to calm, soothe and protect the skin.
Don't stress that the treatment doesn't cater to your colouring, either – laser hair removal has come a long way over the past few years. An experienced laser therapist can help you decide on your best fit, but as a general rule, the Candela GentleLASE Pro system works best for clients with dark hair and lighter skin, while the GentleYAG Pro option is better suited for dark skin tones.
It's also incredibly convenient and cost-effective, two things which your new and improved 2023 self will thank you for. If you're booking in for your initial course of laser hair removal, the recommendation is approximately 8-12 treatments, spaced 4 weeks apart, depending on area and skin tone. To nail down exactly what will suit you, lock in a complimentary consultation with a laser therapist at your nearest clinic and prep your pen to tick off a major skin-centric goal.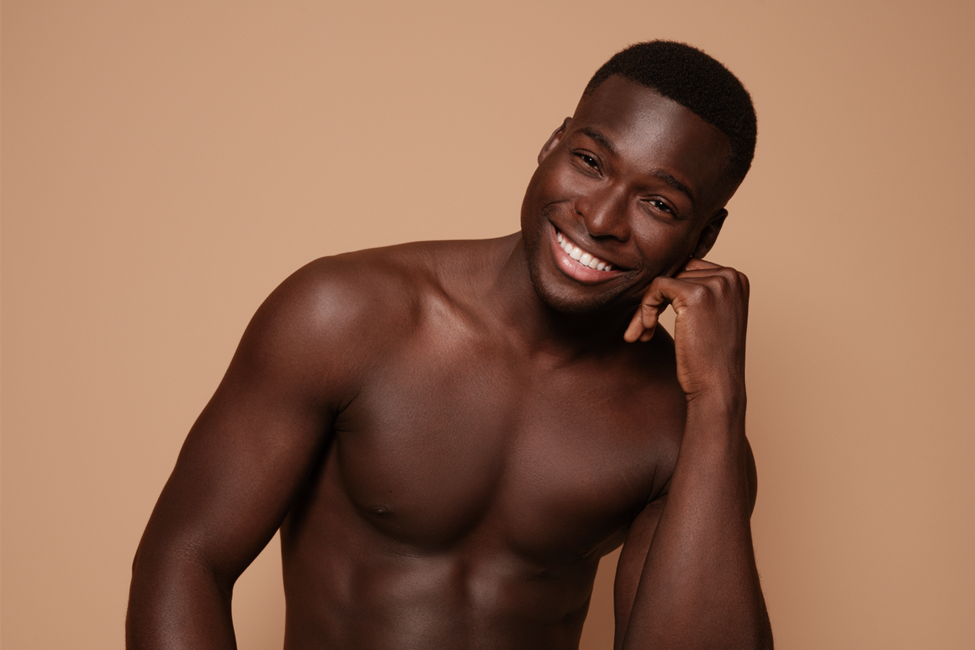 Continue by… showing your skin some love
You may have already started furiously adding products to cart in the name of your skin's greatest summer ever, but for top results, a professional treatment is your best bet – and options abound depending on your skin goals.
If you're after a fresh start, the Skinstitut™ 4 Step AquaFacial ($149.98 at Laser Clinics Australia) is worth a look. It pairs tailored serums with high-velocity suction technology, chemically exfoliating the skin to send dead skin cells, congestion and blackheads packing.
The 20-minute, four-step treatment is completely tailored to your skin. After a thorough consultation, your therapist will select one of three supercharged serums (10% Vitamin C Super Serum, 1% Hyaluronic Complex Serum, 10% Niacinamide Power Serum) to target your individual concerns. A multi-functional, non-invasive facial, it leaves skins of all types hydrated, rejuvenated and nourished.
To boost your complexion's firmness and elasticity, check out the Expert Firming 6-Step AquaFacial ($169.98 at Laser Clinics Australia). It delivers a deep cleanse, also infusing skin with active ingredients to hydrate and promote youthfulness. With a focus on anti-ageing, it utilises four handpieces and a cocktail of serums to boost collagen, soften fine lines and wrinkles and rejuvenate skin for a firmer, plumper complexion in just half an hour.
The Revive & Repair Skin Package ($129.98 at Laser Clinics Australia) follows a similar 'exfoliate, heal, hydrate' plan, promoting skin rejuvenation across the board. This one heroes an efficacious sheet mask, with calming, brightening, anti-ageing and hydrating options all on offer.
For a treatment that delivers results for every kind of skin goal (be it correcting, brightening, calming, purifying, anti-ageing or hydration), indulge in the Hydrojelly™ Advanced Facial ($149.98 at Laser Clinics Australia). It's a sensory treat that combines express microdermabrasion and yellow LED light therapy with the Hydrojelly mask of your skin's dreams.
Finish your prep by… reducing pigmentation, acne, rosacea and more
Thanks to ever-evolving tech, there's never been a better time to tackle and target specific skin concerns – think bruises, broken capillaries and sun spots.
Cue BBL Hero, the world's most powerful pulsed light skin treatment. It uses light energy to quickly but gently heat the upper layers of the skin, which urges the areas of concern to regenerate and helps to improve texture and tone.
There are four different treatment types under the BBL Hero umbrella, many of which work best when teamed together (your technician will help you tailor your skin's perfect line-up).
First up, Forever Flawless works to reverse signs of everything from freckles, pigmentation and age spots to rosacea and a variety of vascular conditions. It also aids with collagen production, leaving your complexion smoother, softer, brighter and clearer.

Forever Young sends light energy deep into the skin to boost your body's natural ability to rejuvenate, and has been deemed a non-invasive alternative to injectables or surgery.

Next comes Forever Clear, which promises clear, calm and healthy skin in a flash. Featuring a unique 3-step process, it harnesses the powers of yellow, blue and infrared light within one treatment session. Blue light is devoted to killing acne-causing bacteria, yellow tones down inflammation, and the infrared energy boosts collagen production to maximise healing and minimise scarring.

Last (but not least if you're partial to youthful firmness), comes Skin Tyte. This infrared light therapy treatment can be performed on any area of the body (from the jawline and neck to the abdomen, buttocks and arms), and delivers noticeable skin tightening sans surgery. The rapid, gentle pulses of light kickstart the body's natural healing process, urging it to produce increased collagen and fight sagging. Did we mention results are visible in as early as two weeks? Deal sealer.

Treatment pricing is reflective at the time of publishing. Click here for more information on the range of skin treatments available at Laser Clinics Australia.