All skin requires regular conditioning treatments to encourage radiance. Just like a haircut, a Microdermabrasion should be part of your monthly routine.
Some may view a Microdermabrasion as an indulgent activity but there is a difference between the day spa facial and a scientifically driven skin treatment such as the Microdermabrasion.
The fully customised 5-Step Microdermabrasion at LCA can significantly treat a variety of skin concerns and delivers visible results. Through regular treatments, your skin will remain healthy and have that amazing glow.
The 5-Step Microdermabrasion can be used to treat a variety of skin concerns including:
Dry skin
Oily skin
Mature skin
Sensitive skin
Enlarge pores
Acne-prone skin
Fine lines and wrinkles
Pigmentation
Uneven skin tone
Redness
Benefits of Microdermabrasion
Through deep exfoliation, our 5-Step Microdermabrasion benefits include:
Clearer and brighter complexion – it reveals that inner glow
Stimulates collagen production to restore elasticity
Reduces breakouts – unclogs pores and congestion to reduce acne, blackheads and breakouts
Treats premature aging – treats sun exposure, dry skin, scarring, fine lines and wrinkles
Promotes even skin tone and reduces pigmentation – corrects, strengthens and clarifies the skin
Microdermabrasion side effects, are there any?
No downtime! You can get a 5-Step Microdermabrasion in your lunch break and apply makeup straight afterwards. It's perfect for men and women and can be added to enhancing the results of cosmetic grade peels.
Microdermabrasion before and afters
Below is the before and after of a client who used our 5-Step Microdermabrasion as a treatment to help with her breakouts. On a tailored treatment plan, this was the result of:
3 x Clearing 5-Step Microdermabrasion treatments
1 x LED Light Therapy treatment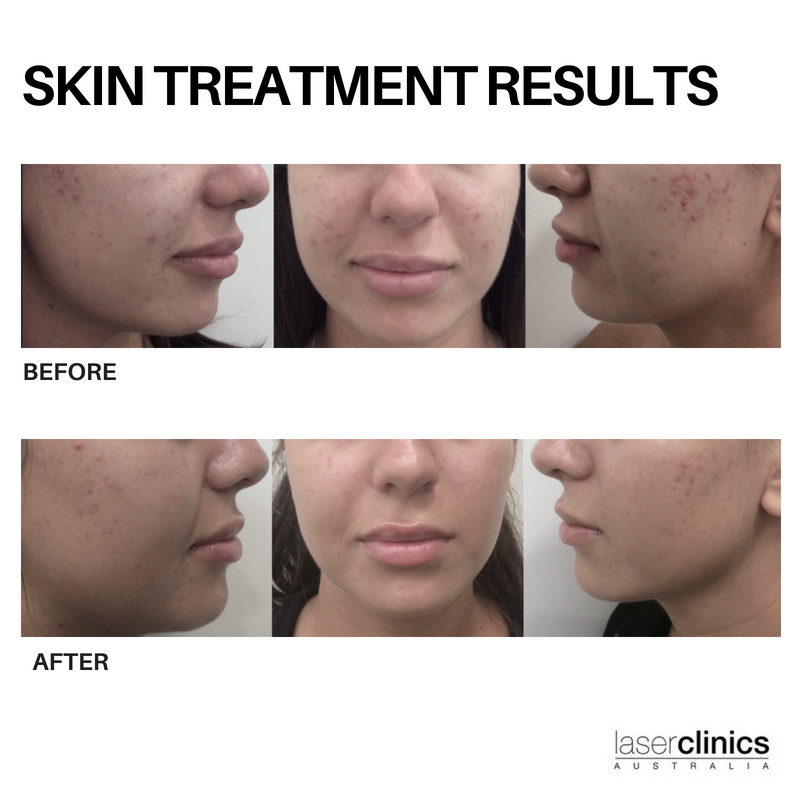 Book in for a complimentary Microdermabrasion consultation and you're on your way to glowing skin!