Make 2023 the year you meet your skin goals.
Let's get one thing straight: there's no such thing as perfect skin. But dealing with breakouts, blemishes, and flare-ups can trigger insecurities and anxiety, especially at this time of year. Happily, there's an innovative pulsed light skin treatment on the scene that promises to quickly and effectively clear acne – sans medication, creams, or downtime. Introducing: Forever Clear by BBL Hero at Laser Clinics Australia.
Offering three types of skin-boosting light in a single session, it's a one-of-a-kind treatment that lives up to the hype.
First up, what is BBL Hero?
Not to be confused with the other kind of BBL, this BBL stands for BroadBand Light. The most powerful pulsed light treatment on the market, it can be customised to address a number of complexion issues. Known generally as BBL Hero (the acne-focused treatment is called Forever Clear by BBL – more on that below), it can target everything from hyperpigmentation and age spots to rosacea, lax skin, and breakouts.
It works by directing light energy to safely heat the upper layers of skin, stimulating cells to regenerate. This process also allows for the speedy removal of pigmentation, sun spots, bruising, and broken capillaries. Even better, there's no downtime and results are visible in one week.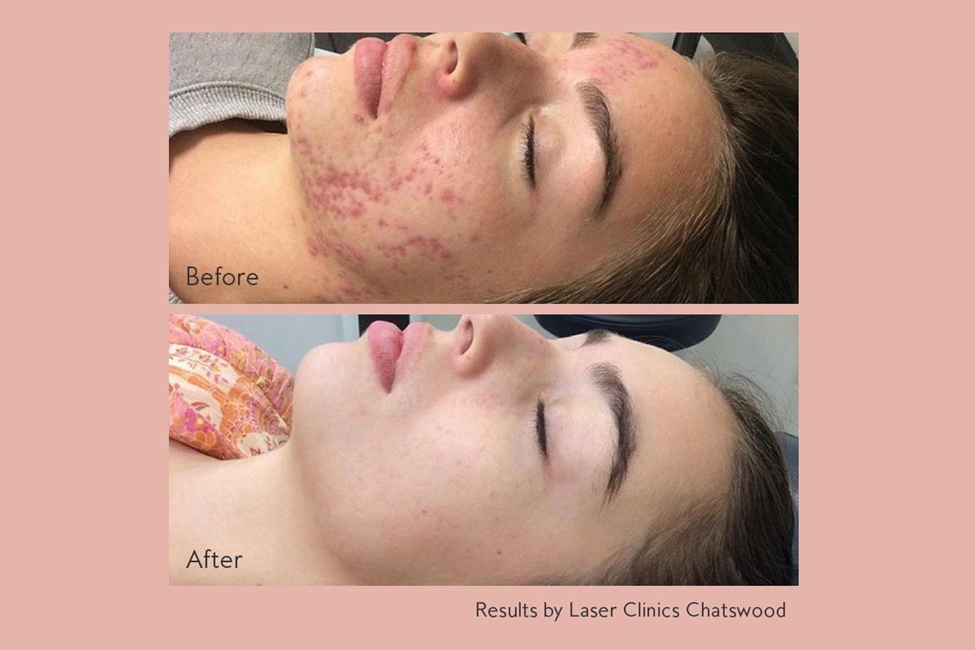 OK, so what is Forever Clear by BBL Hero?
To recap, BBL Hero offers four different treatments that address various skin concerns – Forever Clear specifically tackles acne. It's a multi-step process that uses a combination of yellow, blue, and infrared light to painlessly combat breakouts three ways. Blue light delivers energy directly into the pores, killing acne-causing bacteria on contact. Yellow light soothes, calms inflammation and shrinks existing spots. And infrared light further augments the process, boosting collagen production and helping to minimize post-acne marks.
How do I prep for a Forever Clear treatment?
Four weeks before a Forever Clear by BBL treatment, you'll need to discontinue any products or treatments that exfoliate or otherwise irritate the skin, such as prescription retinol.
Are there any aftercare considerations?
In a word: no. Unlike other acne treatments, this one doesn't require any downtime, and you can apply makeup immediately after. There's also no need to switch up your skincare afterward, which is a welcome relief. Like all clinical skin treatments you should wear high-protection SPF post-treatment, and in the days following.
The big one: how much does Forever Clear cost?
Forever Clear by BBL Hero starts from $99.98 for a single neck treatment.
Our highly trained team of therapists are experts in tailoring Forever Clear treatment plans to suit your individual concerns. Safe, effective and easy, it's your ticket to tackling breakouts.
All treatment pricing is reflective of the time of publishing. Click here for more info on BBL Hero at Laser Clinics Australia.