The world's leading cosmetic clinic company, Laser Clinics, has arrived in Canada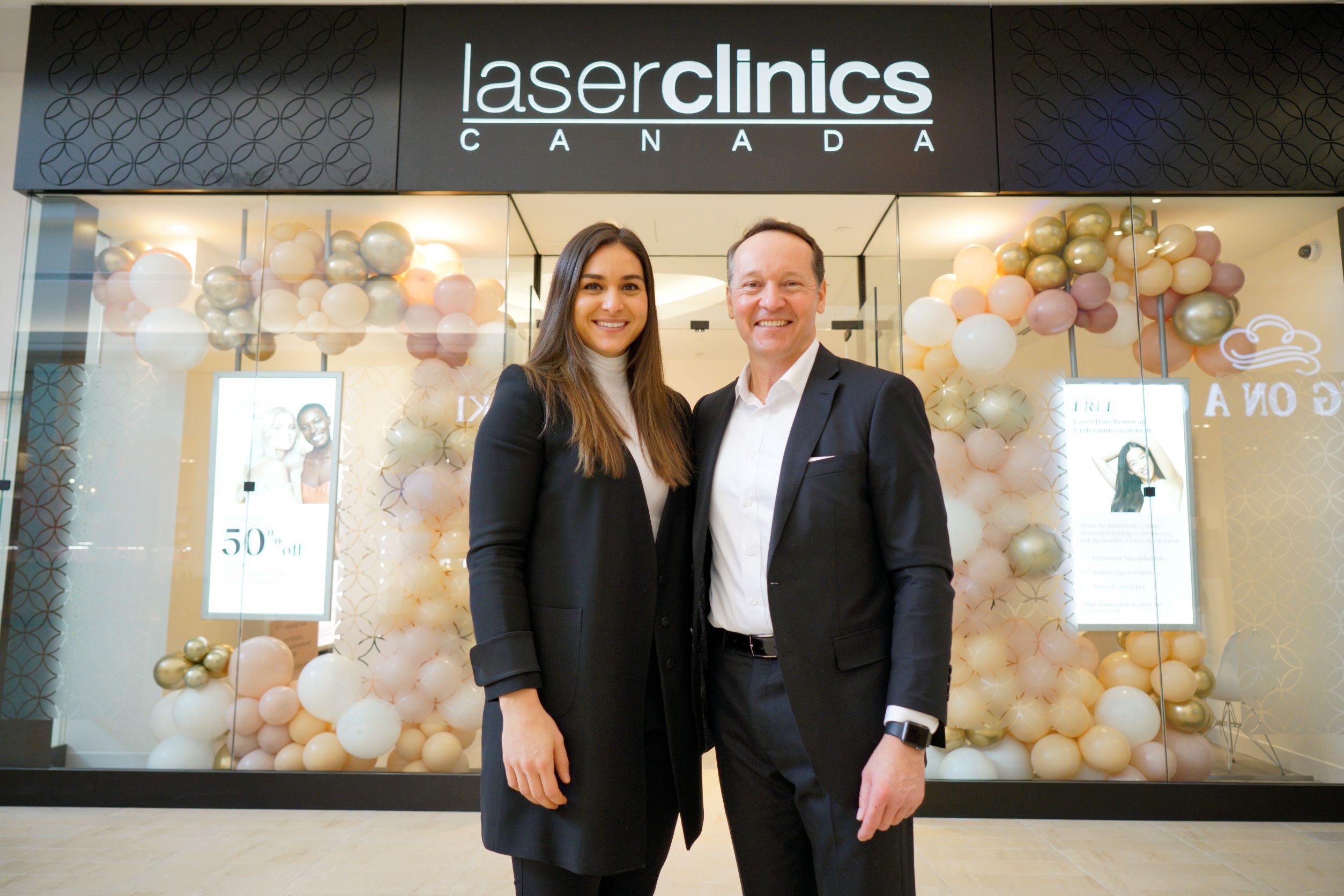 Laser Clinics, the world's largest cosmetic clinic, has expanded in Canada by opening its first location in Hillcrest Mall, Richmond Hill, in the Greater Toronto Area last 4 February 2022.
The largest cosmetic clinic company
Laser Clinics celebrates its expansion to the Canadian beauty market by launching its first clinic in Canada. It already has a strong global presence with over 200 clinics in Australia, New Zealand, the United Kingdom and Singapore.
According to Laser Clinics Group CEO John Veitch, "The Canadian beauty industry has begun to show strong signs of growth over the past two years and Laser Clinics has been eager to seize an opportunity for a strategic move into this key… market."
Since its first clinic in 2008, Laser Clinics has created a new niche, a powerful brand and a large customer base by providing affordable, accessible, and reliable aesthetic treatments.
Beauty tailored to you
Laser Clinics Canada Managing Director, George Jeffery (pictured), said they were excited to expand the world's largest brand of advanced beauty and medical aesthetics services into Canada.
Whatever your skin concern, Laser Clinics is committed to providing access to more affordable medical-grade top quality aesthetic treatments to Canada tailored to address specific skin concerns. They are bringing their world-famous professional skin treatments, top-quality cosmetic injectables and permanent laser hair removal services.
Laser Clinics' medical team of doctors and advanced nurse practitioners will provide tailored treatments from Anti-Wrinkle Injection to Dermal Fillers with high-quality results that embrace and enhance natural beauty.
Laser Clinics is on the move and ready to grow.
Laser Clinics actively seeks expansion by providing a franchise opportunity throughout the world by using a unique 50/50 partnership model that significantly reduces start-up costs and has worked successfully in Australia, New Zealand, Singapore and the UK. This unique business model draws their franchise owner a salary starting from their first month of opening the clinic.
Joining the Laser Clinics group comes with several benefits. Once you commit to the journey, Laser Clinics will help you set up your own clinic with industry-leading equipment, as well as offer management tools and ongoing training and support to ensure franchise partners have everything they need for a successful business.

Laser Clinics is always looking for active partners who want to advance in the growing aesthetics industry. If you're an entrepreneur passionate about the cosmetics industry and are interested in being part of an award-winning franchise, talk to us at Laser Clinics today so you can learn more about the brand and how our partnership can turn you into a business success.
If you are interested in joining an award-winning network, click below for more information or make an enquiry: