Bunbury Sea-Change Beckons For Laser Clinics Franchisee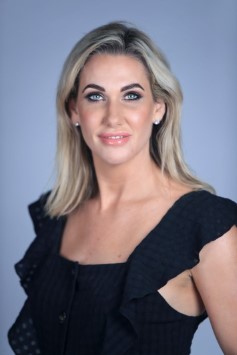 The opening early next year of a new Laser Clinics Australia franchise in Bunbury presents a life-changing chance for a smart business person to join the booming cosmetic treatment industry.
Three years ago, Angela Rogan quit her job, packed up her family and travelled thousands of kilometres to achieve her business goal – and she couldn't be happier.
"I have no regrets whatsoever," says Angela, the franchisee in Laser Clinics Australia's Cairns clinic. "I can't believe I did it now. But it was my dream to have my own business and I just made it happen."
Living in Perth at the time, Angela seized the career-changing opportunity to resign from her IT job and move to north Queensland at a time when there were no Laser Clinics openings in Western Australia. With her sister Linda Rogan already running a clinic in Double Bay, Sydney, she knew the value and strengths of the Laser Clinics franchise system. "Linda just said to me, 'You've got to get on board with this great brand'. And I did!"
Today, the clinic is one of the strongest in Laser Clinics' national network. "It's been amazing," Angela says. "We opened with a bang and have gone from strength to strength ever since."
Award-winning brand
With Laser Clinics Australia now offering a new franchise in Bunbury that will open early in 2021, Angela is encouraging other ambitious entrepreneurs and business people, whether they are locals or from other areas or states, to join the award-winning brand.
She is convinced the clinic will be an immediate success given Bunbury's popularity as a sea-change and holiday destination for many West Australians. "That area is unreal and there's definitely a great opportunity there."
Since opening its first clinic in Australia in 2008, Laser Clinics Australia has grown to now have more than 150 clinics across Australia and New Zealand, and it also has a presence in the UK. It is the world's leading provider of laser hair removal and cosmetic injectables, while its skin treatments and fat-freezing CoolSculpting also set the standard in the cosmetic treatment space.
This market strength gives prospective franchisees a huge competitive edge as they become a business partner with one of the best franchise networks in the world. For potential franchisees, the Laser Clinics model offers key benefits, including:
a unique partnership model that aligns head office with franchise partners and substantially reduces start-up costs (the nominated manager of the clinic receives $100,000 per annum from day one)

a market-leading brand (the franchise has an unparalleled reputation for innovation, customer care and competitive pricing when providing laser hair removal, skin treatments and cosmetic injectables)

ongoing support and training (the provision of training programs, operations support and business management tools means new franchisees have everything they need to be successful at their clinic from day one).
Head-office support
Also a partner in the St Lukes clinic in northwest Auckland in New Zealand, Angela says she took great comfort from the remuneration guarantee and the benefits of sharing the establishment costs of a clinic before agreeing to take the keys to the Cairns clinic.
She loves being her own boss and welcomes the ongoing support from head office that has contributed to Laser Clinics Australia being named Emerging Franchisor of the Year in 2018 and getting gongs for Excellence in International Franchising and Franchise Innovation in 2019 at the Franchise Council of Australia Excellence in Franchising Awards.
In strong regional markets such as Cairns and Bunbury, Angela believes the key to success is embracing the local community. "It's about trying to network and getting people to know you in town. It's very much a trust thing and getting your name out."
With Laser Clinics now calling for expressions of interest from potential franchisees in the Bunbury clinic, it wants to hear from people who have a passion for business and life, who realise that hard work is required for success, who can lead and motivate their team, and who are committed to providing a high standard of customer service.
The payoff for the successful franchisee will be to become part of an internationally renowned business network that continues to grow quickly. As her Cairns clinic thrives, Angela can reflect on taking that leap of faith in 2017.
"If I look back and think 'would I do this again?' – hands down, I would!"
If you are interested in joining an award-winning network, visit www.laserclinics.com.au/franchise-opportunities or email franchising@laserclinics.com.au.
If you are interested in joining an award-winning network, click below for more information or make an enquiry: