Christmas Gifts at Laser Clinics
Make a list. Check it twice.
Need a little gift inspiration? With over 150 clinics around Australia and the convenience of online shopping, it's never been easier to organise your Christmas gifts. We've curated a list of some of our favourites to help you with your gift ideas this festive season.

Feeling overwhelmed? Purchase a digital gift card and have it sent directly to the recipient. You can even schedule delivery so they will receive it in time.

Our gift cards are redeemable across all of our services including, laser hair removal, cosmetic injectables, skin, skincare products and CoolSculpting.
Click here for Gift Cards.


AHA Enzymatic Peel
A gentle micro-exfoliating treatment that's designed to soothe, hydrate and micro-exfoliate dry, flaking and sensitive skin.
Beard Sculpting
For the Santa in your life - shape his beard with Beard Sculpting Laser Hair Removal. This permanent hair removal solution will give him a razor rash free face all year round.
Yellow LED Light Therapy
Yellow Light Therapy is used to increase wound healing, collagen induction, skin hydration and the overall health of the skin. Perfect for the person on the go!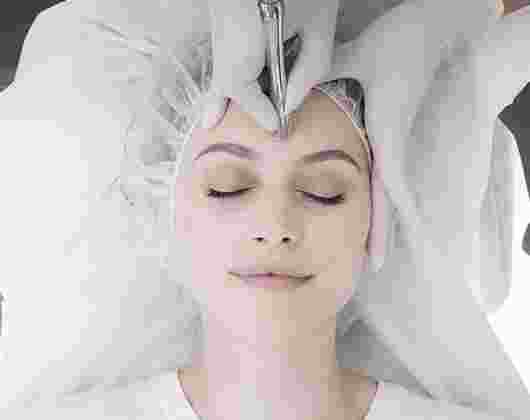 5 Step Microdermabrasion
Our 5-Step Custom Microdermabrasion is a professional grade skin treatment that exfoliates and removes the superficial layer of dry skin cells to improve the skin's overall texture and quality. The result? Healthy and glowing skin.
Back & Shoulders Laser Hair Removal
This one's for all those beach babes out there. Throw out the razors. No more waxing. Gift our Back & Shoulders Laser Hair Removal treatments for smooth, ready to go skin all year round.
Skin Needling
Our Skin Needling treatments stimulate new collagen and elastin formation which then assist with plumping out fine lines, wrinkles and acne scarring. They also aid in reducing the appearance of pigmentation, enlarged pores and stretch marks.
Ageless Peel
Our revolutionary cosmedical-grade peels target the visible signs of ageing and sun damage by encouraging healthy new cell production. The result is a revitalised and more radiant complexion.
Chest & Stomach Laser Hair Removal
Get him beach ready with Chest & Stomach Laser Hair Removal. This virtually painless way to reduce unwanted hair without disrupting or damaging the skin's surface.
Full Legs Laser Hair Removal
Treat her (or him) to soft, smooth legs all year round. Laser treatment for hair removal means fast and reliable, permanent hair reduction. For hair free legs at a moment's notice.
What about skin care?
Laser Clinics Australia not only offers the best cosmetic treatments at prices everyone can afford, we also recommend and stock the industry leading Skinstitut range of skincare products.